Koh Phangan, Thailand: Not Just a Party Island
Koh Phangan has, rightfully, earned itself a reputation as Thailand's "party island." The monthly Full Moon Party garners an almost obscene amount of tourists from across the world, many of whom flock to Koh Phangan solely for the party.
However, anyone who visits this beautiful island would be remiss in thinking that all-night parties are all Koh Phangan has to offer; it is extremely versatile, and has something to satiate the taste of any international traveler.
You will have a drastically different experience depending on which part (or parts) of the island you choose to visit.
The North
Koh Phangan's northern beaches are among the quietest on the island. Though you will pay a bit more to get a tuk-tuk from the main pier (in Thong Sala), it is well worth it if you are seeking serenity and peace far away from the rowdy side of the island.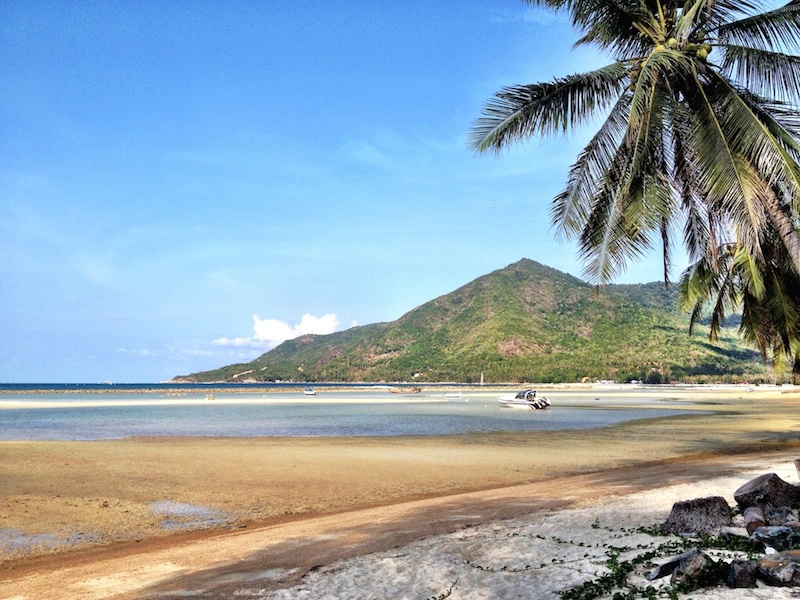 The most common beach to stay on in the North is Chaloklum—though there are also resorts/hotels in Had Khom and Had Khuat. The sea is not always swimmable in the north—especially when the tide goes out during the summer months. However, you have easy access to hiking in the jungle, as well as many of the waterfalls to be found on the island. If you're headed to the north, be sure to check out Bottle Beach for a secluded white-sandy beach.
The West
The Western strip of Koh Phangan is home to many yoga retreats, restaurants, resorts, and beaches. This is arguably the most versatile stretch of the island. It is quiet enough to not feel immersed in the party, yet there is always something going on if you choose to seek it out.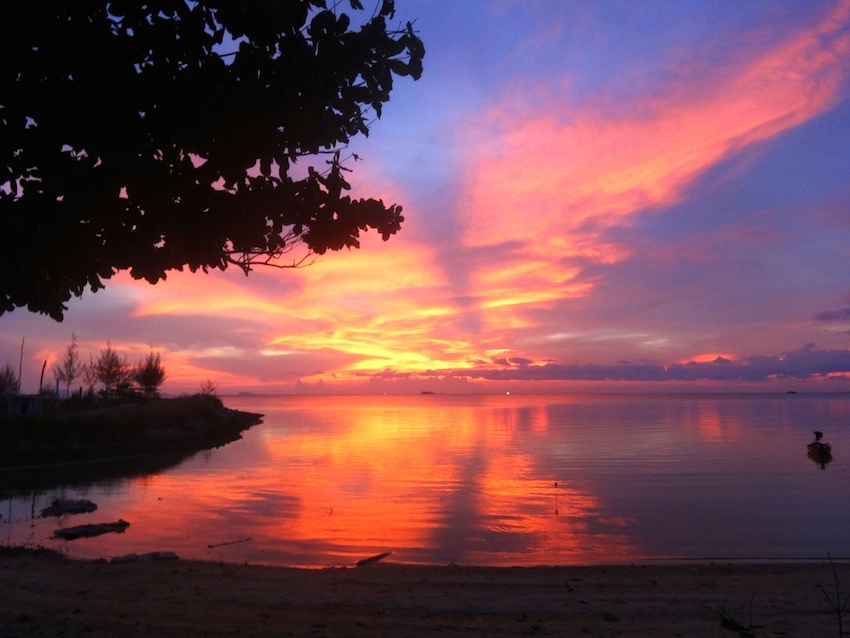 Sponsored Link
Haad Yao is a particularly good spot in the west, as it is close to "Secret Beach" (not so secret, as it is marked on the road), a number of bars and restaurants, and exercise facilities. Ao Chao Phao is also a great option, while Sri Thanu is close to the pier in Thong Sala and is surrounded by good restaurant and hotel options.
The East
The East boasts Koh Phangan's most beautiful beaches—Thong Nai Pan Noi, and Thong Nai Pan Yai. Access to the East side of the island is really limited; however, there is currently a road being paved from Thong Sala to the East. You should note that day trips to this side of the island can be very dangerous via motorbike—the roads are extremely steep, and can be sandy. It is best to have a tuk-tuk take you.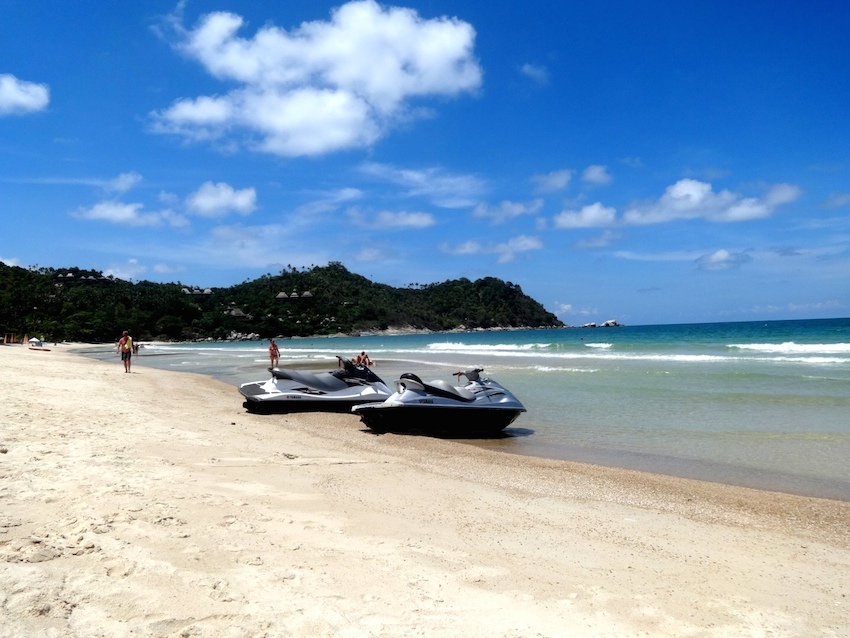 Thong Nai Pan Noi is more popular than Yai, though both offer long stretches of coastline and are great for swimming. Yai is the longer of the beaches, though it is quieter than Noi. You can definitely go to both in a single day, if you wish. The East side of Koh Phangan also allows access to Than Sadet waterfall—one of the most beautiful sights on the island.
The South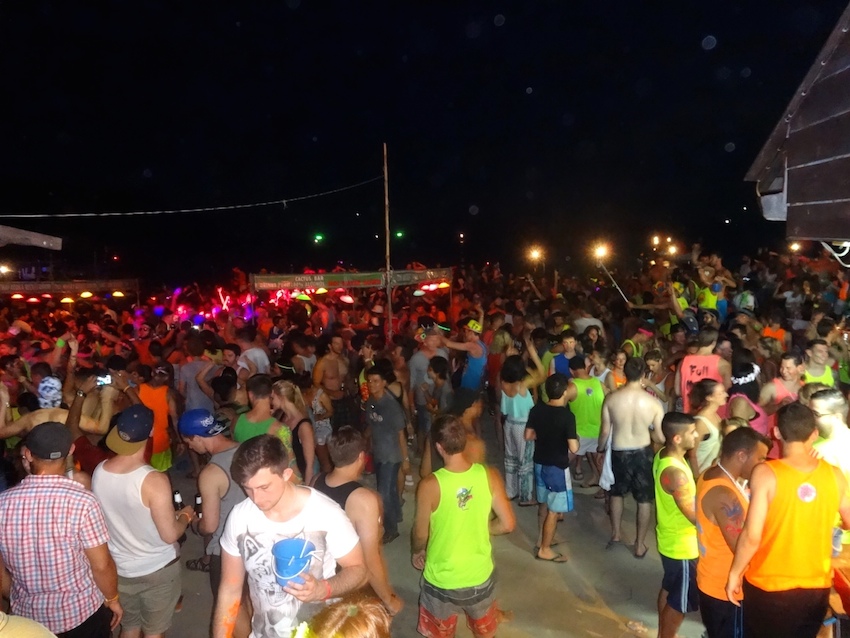 This is where you should flock if you have come to Koh Phangan for the parties. Home of the infamous Full Moon Party, Haad Rin is a beautiful stretch of beach that turns in to a wild celebration each month. There is also great shopping for clothes and souvenirs, as well as many different types of restaurants to enjoy.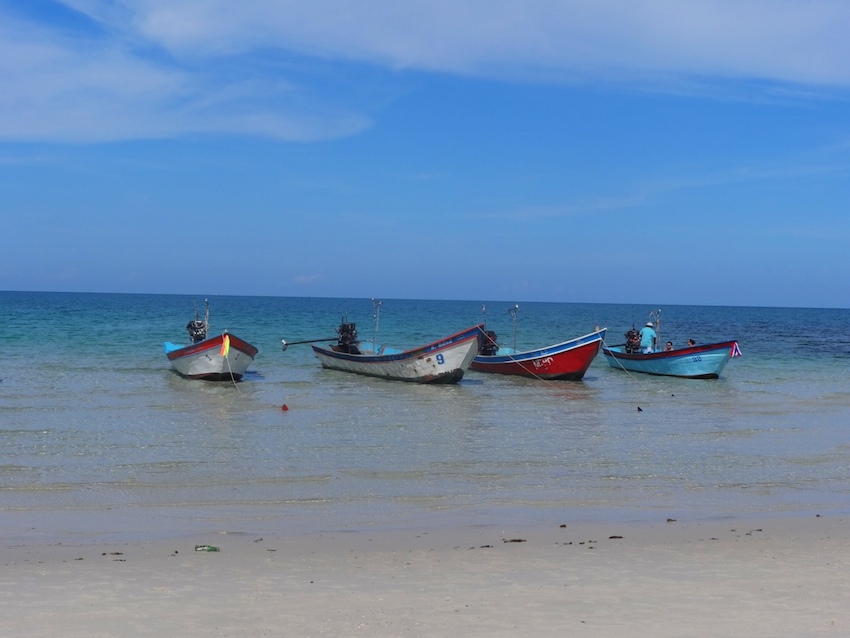 If you do not want to be kept up by the noise, make sure not to book a hotel in the south anytime close to a Full or Half Moon Party. However, if you want to stay on the island for the Party, you must book in advance; space is limited, and gets more expensive as the day gets closer.
Choosing which part of Koh Phangan to visit can be difficult, though you ultimately can't go wrong with any; a beautifully diverse and serene island, it is a must-see if you find yourself in the south of Thailand (More Info on Thailand).