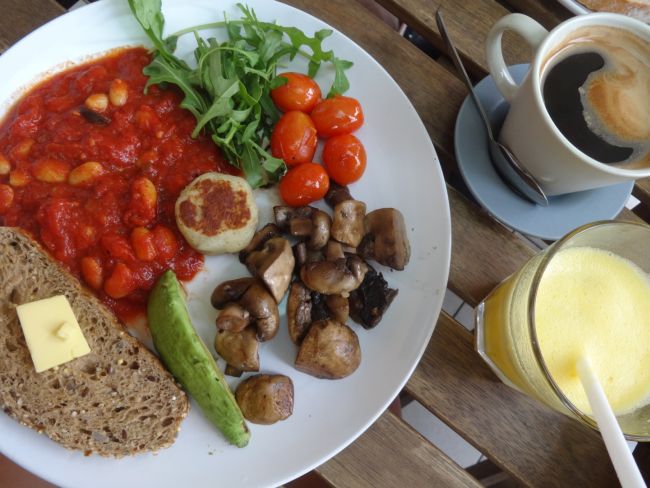 Healthy Eats in Kuala Lumpur: BreadFruits Cafe
For many travelers, it is a welcomed respite any time you get to spend a few days in a modern enough city to get some amenities from home.
Traveling, especially long term, can be a little harsh on your health; whether it is falling out of workout routines from home, or having an unstable diet, having a few days of relaxation and cleansing are great.
Kuala Lumpur is a city with many modern features(9 interesting facts); it is a city where you can find literally anything from home that you are in need of. One of the best things about spending a few days in Kuala Lumpur (before jetting off to the Malaysian islands or jungle) is the great food options that you can find. This ranges from good pizza (finally!) to baked goods to healthy eats. Though it is a bit of a cab ride from the city center, BreadFruits Café is a great spot to revitalize in Kuala Lumpur.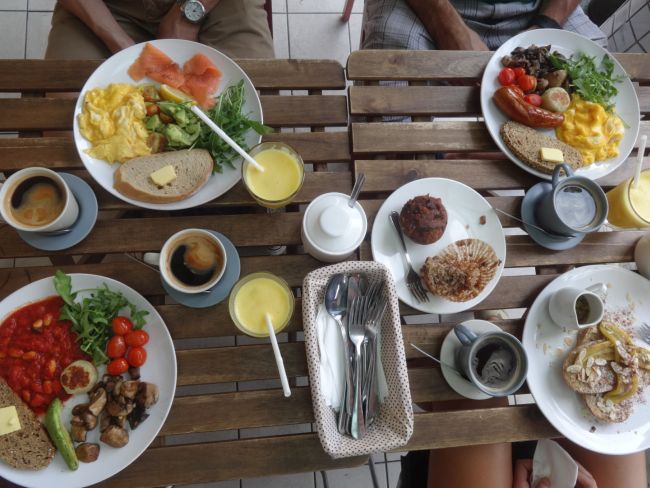 BreadFruits is located in Desa Sri Hartamas (the address is No. 17, Jalan 26/70A, Desa Sri Hartamas, Wilayah Persekutuan). The hours vary daily, but they do serve breakfast, lunch, and dinner (they also have a grocery area where you can buy fresh, organic fruit and baked goods).
BreadFruits is one of the most popular spots in Kuala Lumpur for brunch (and it is usually packed with people on the weekends). They serve great breakfast plates and combo options. They do have a vegan breakfast plate (a cuisine that is very rare in SE Asia), as well as non-vegetarian options.
For example, their SatisFry plate is served with pork sausage, eggs, mushrooms, roasted tomatoes, mashed potatoes, and arugula (and comes with with toast and coffee). They are known for their French toast – which is served with roasted bananas, almonds, and bacon (and then topped with wild honey and passionfruit syrup). BreadFruits also has great smoked salmon breakfast options, as well as a variety of fresh juices (over 20 combinations).
Their lunch and dinner options are equally as scrumptious (and healthy). They serve a variety of nourishing sandwiches and salads – for example, the BLT Avocado Guacamole sandwich, or the vegetarian sandwich, filled with roasted veggies and served on ciabatta bread.
Sponsored Link
One of the most popular dishes is their Brunch Pasta (which can be eaten later in the day); it is served with a "7 minute egg" which always receives great reviews.
BreadFruits is a must-visit while staying in Kuala Lumpur; if you are craving healthy food and a respite from fried noodles and ChinaTown eats, stop by and nourish your body with their thoughtful menu and food.