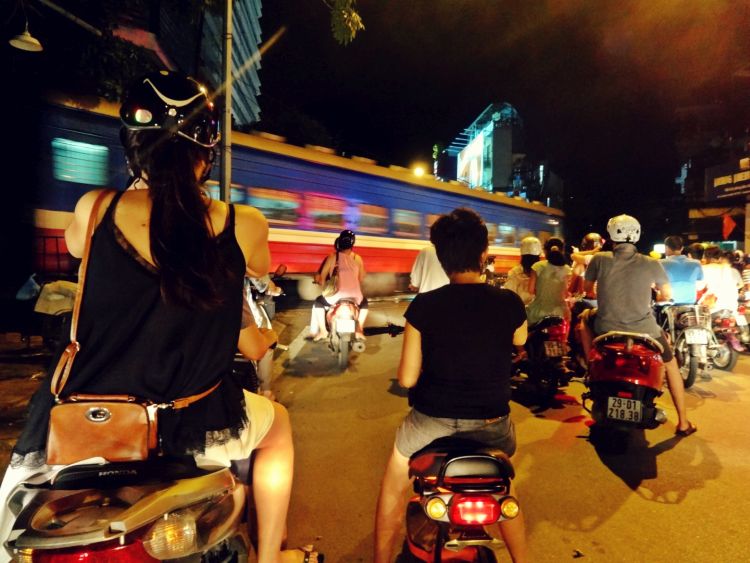 Transportation in Hanoi: The 5 Best Ways to Get Around
Hanoi is an immensely sprawling city; it seems that no matter how far you get from the city center, it just keeps going. A city of 6.5 million inhabitants, it can be intimidating to feel that you get a good grasp on Hanoi—especially if you just stay in the Old Quarter (info).
As someone who has lived in Hanoi, I would encourage visitors to explore as much of the city as possible; there are a variety of hidden delights that cannot be found in the city center and the local people are much friendlier the further you get from the city center. However, this leads to the question: what is the best way to get around Hanoi?
There are a few options for transportation around Hanoi, some easier and more feasible than others.
Here are the 5 best ways to get around this busy city!
1. Rent a Motorbike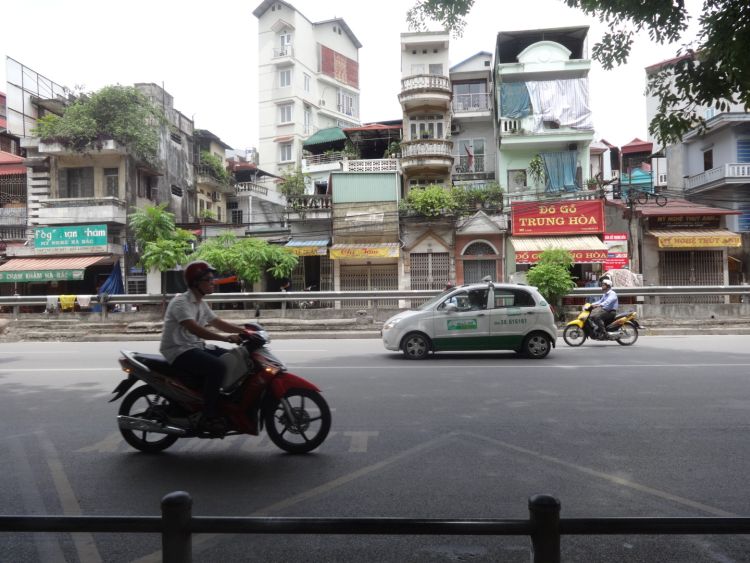 Driving in Hanoi is extremely overwhelming; it is one of the most traffic-ridden cities in Southeast Asia, and the streets seem to make no sense. It is little more than organized chaos. Many tourists are apprehensive to drive a motorbike in Hanoi—which is completely understandable.   Make sure to read our piece on Motorbiking safety .
Renting a motorbike is by far the most flexible way to explore the city on your own, however, I would not recommend this option unless you are extremely comfortable on a bike. Hanoi is not an easy city to navigate; there are frequent accidents, and the pace of the city is just ridiculous.
You are able to rent a motorbike for approximately 100,000 VND ($5) daily. You will typically have to pay gas on your own, which doesn't run more than 100,000 VND ($5) for a full tank (you won't need that much for just a day). Also note that you can receive a fine for not wearing a helmet!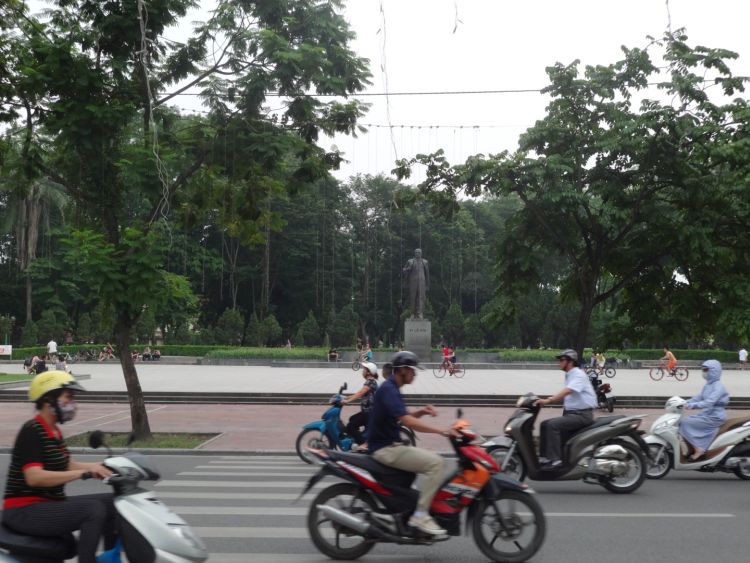 2. Xe Om
"Xe Om" is the formal title for the men on the street who consistently harangue the tourists with the question, "motorbike? Motorbike?" These drivers can be hired to take you anywhere in the city.
Sponsored Link
They differ from a taxi (for the obvious reason that they are not a car), but also because there is no set rate; you will need to tell the driver where you are going, and agree on a price BEFORE getting on the bike. For that, you should know exactly where you are going (having an address helps), as well as how far away it is. Xe Om drivers should provide you with a helmet. No matter where you go, xe oms are hardly more than a few dollars.
3. Taxi
The taxi drivers in Hanoi can be exasperatingly frustrating, even in comparison to other SE Asian countries. Many tourists complain about getting ripped off in a number of ways; this varies from the driver adjusting how fast the meter rises, putting something in front of the meter and shocking you with the price at the end, or just driving around to run up the price. Sometimes taxis are necessary—I don't mean to discourage you from taking them, but just be aware that it can be maddening. The taxi drivers should know all the main tourist attractions, but having an address with you doesn't hurt.
Most all marked taxis are reputable; the base is about 14-20,000 VND ($0.50-$1), with an additional 16,000-20,000 VND per km ($0.75-$1).
4. Bus
The bus system in Hanoi is actually quite developed, and can take you all over the city. This is a very cheap option—one ride will cost you 7,000 VND (about $0.30). Beware that most drivers and fee collectors on the buses don't speak English—you should have a good idea of where to get on and off before embarking on a bus journey.
Google and Apple Maps both have the Hanoi bus system in their database; so, if you use either of those apps, it is very easy to figure out how to get from point A to B. You can also find a map of the bus system here.
5. Walk
The streets of Hanoi make little to no sense; especially in the Old Quarter. However, that makes embarking on your exploration of the city by foot all the more interesting. There is a lot to see merely by walking around that you would miss were you in a car or on the bus. Most hotels and hostels will provide you with a map if you request it, and there are a few tourist attractions that are a walkable distance to the Old Quarter.