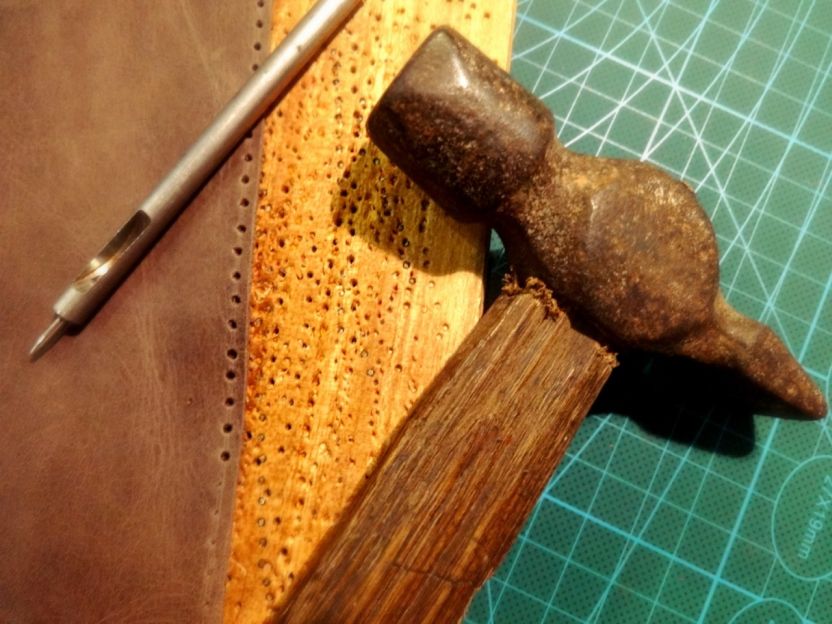 Cool place in Hanoi for Custom Handmade Leather Goods? Try Mammon!
At the end of one of Hanoi's many unassuming, narrow alleys in the Old Quarter lies a small sliding glass door. Inside, artisans young and old can be found seated in small wooden chairs, cutting, punching, and sewing immaculate creations.
(NOTE* – Mammon has moved to 33/135 Doi Can and has changed its name to DIY Box)
The space is marked only by a small wooden sign on Hang Bong street reading "Mammon Leather & Café – 100% DIY Handcrafted Leather."
A relatively new venture, Mammon is one of many hidden creative spaces in Hanoi (Top things to do).
The shop itself is just one small room equipped with short wooden work tables and a bar, where you can purchase delicious coffee and a variety of juices (try the apricot juice – it's a Hanoian specialty!).
There is a ladder in the back corner that leads up to a small loft space; this is where Mammon's owner (and various employees) cut and craft their amazing leather pieces.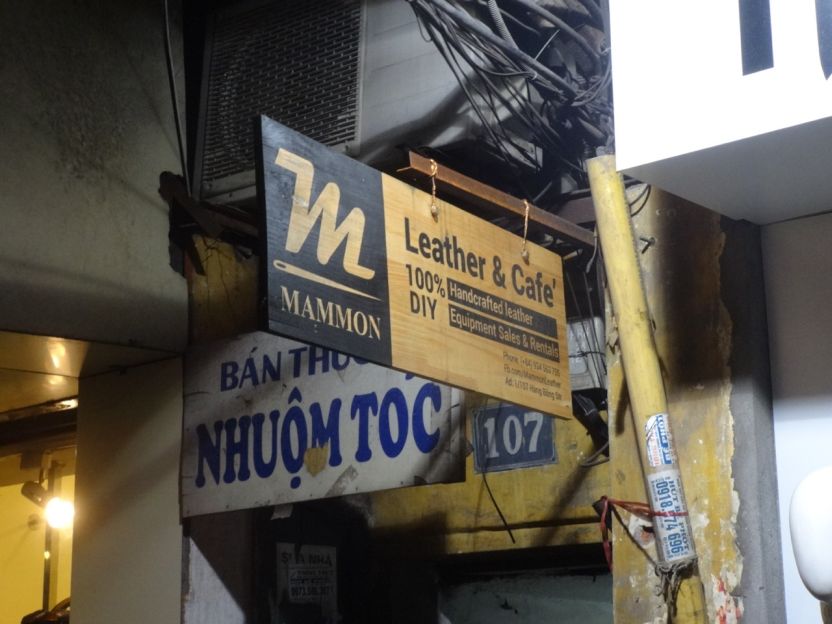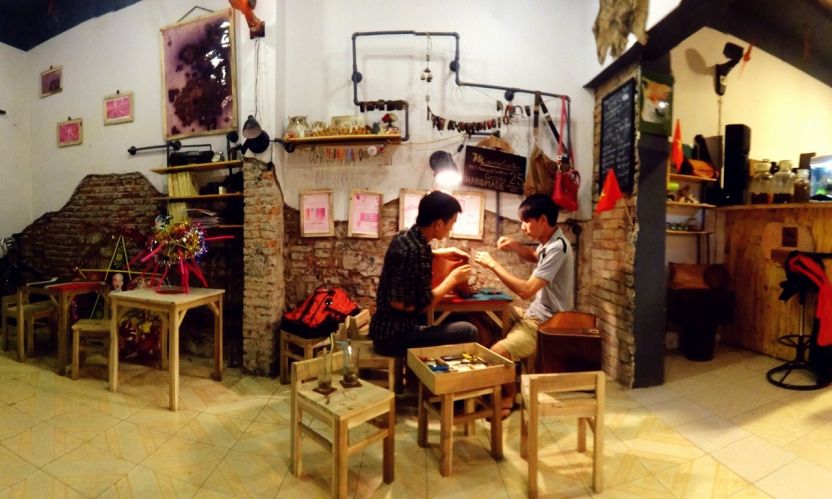 In addition to the vast number of beautiful handmade leather goods (wallets, belts, journals, duffel bags, etc.) available for purchase, Mammon is a space for creatives to come and make (or attempt to make…) their own leather products.
Sponsored Link
They provide all the necessary tools (cutters, punchers, and mallets); all you have to pay for is the leather, sold by the square foot. With a variety of different colors, textures, and levels of quality, choosing the leather for your piece can be one of the most difficult parts of the entire process!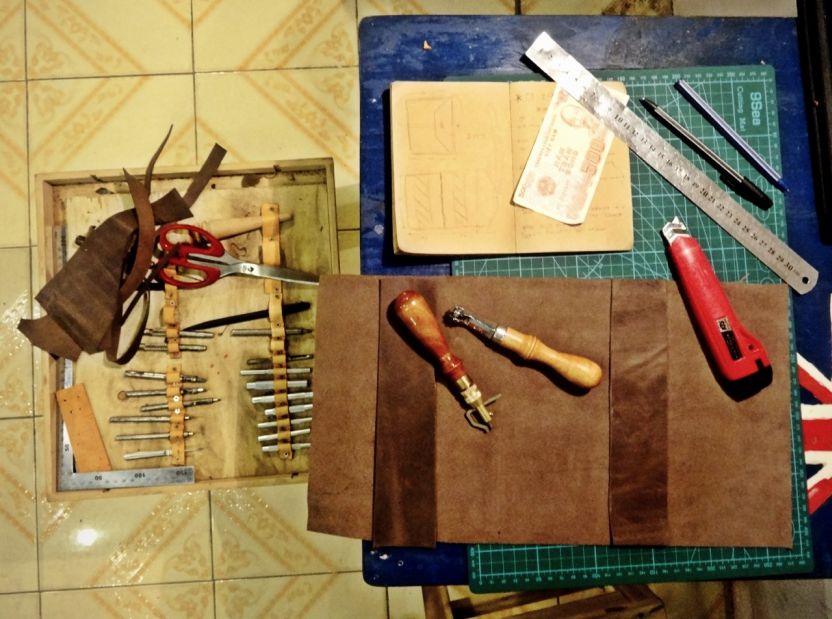 If you have an idea of what you want to make, the owner (or any one of the friendly employees) is willing to help make it a reality – they provide valuable expertise in showing what, exactly, you need to cut, punch, and sew. Plan on bringing photos for reference (and to help mediate the language barrier), as well as a lot of patience – even the smallest pieces can take a few hours.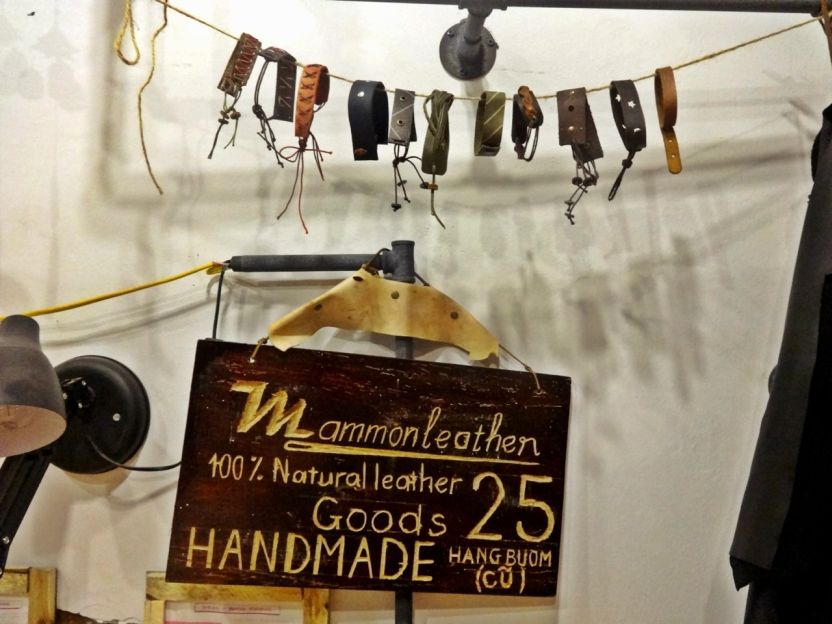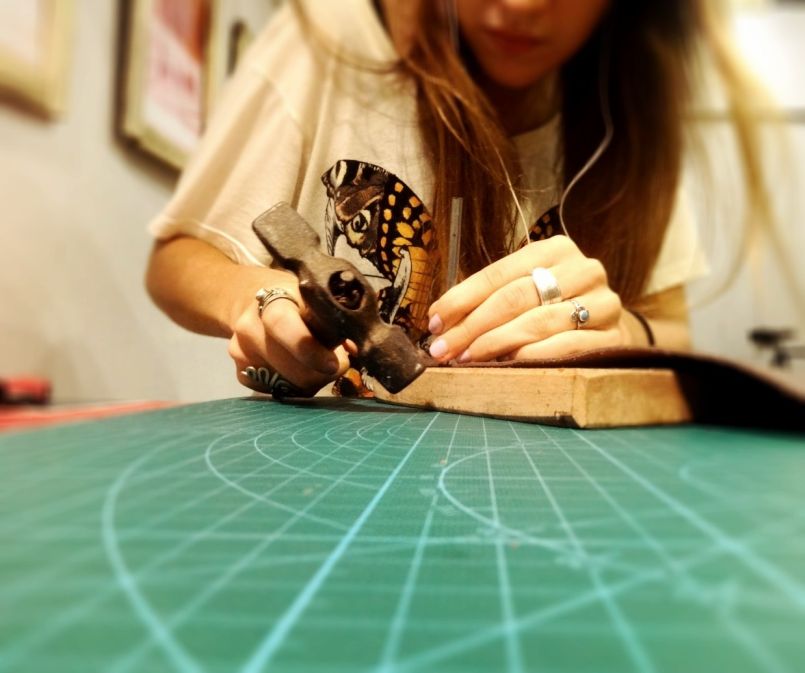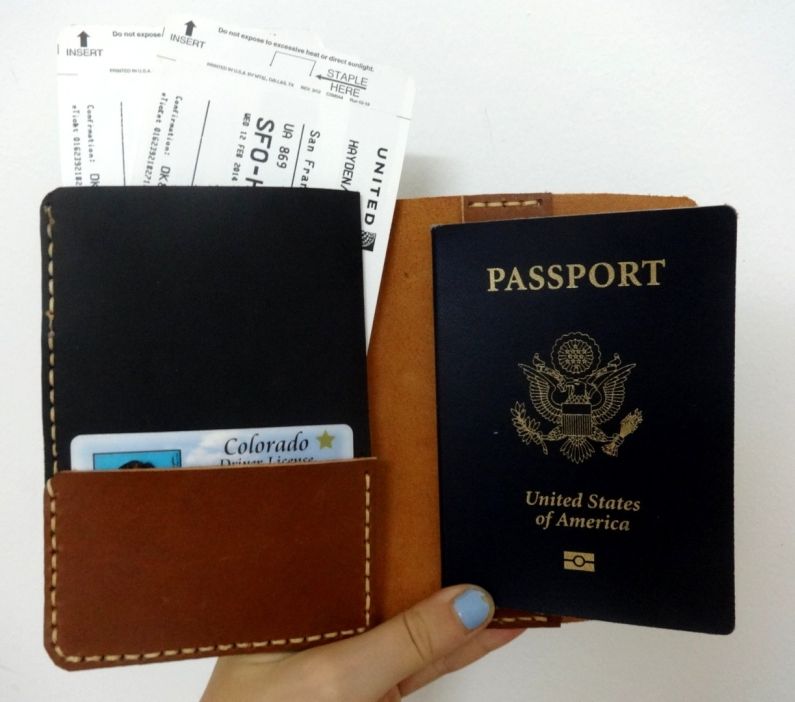 That said, spending an afternoon at Mammon is not only rewarding, but it gives you an entirely new appreciation for leather work. And, ultimately, that is what travel is all about – attaining new knowledge, broadening your horizons, and learning in ways you didn't expect or imagine.
Many of the larger cities in SE Asia now have small, but growing, creative art spaces that are accessible to travelers – whether you want to learn about leather, textiles, filmmaking, or photography, SE Asia has a lot of offer in many different creative realms. Many of these projects and spaces, like Mammon, are hidden gems – they can't be found on TripAdvisor, and are tucked off the traditional tourist path. However, that is all the more reason to keep your eyes wide open while traveling – you'll be surprised what you can find (and make!).