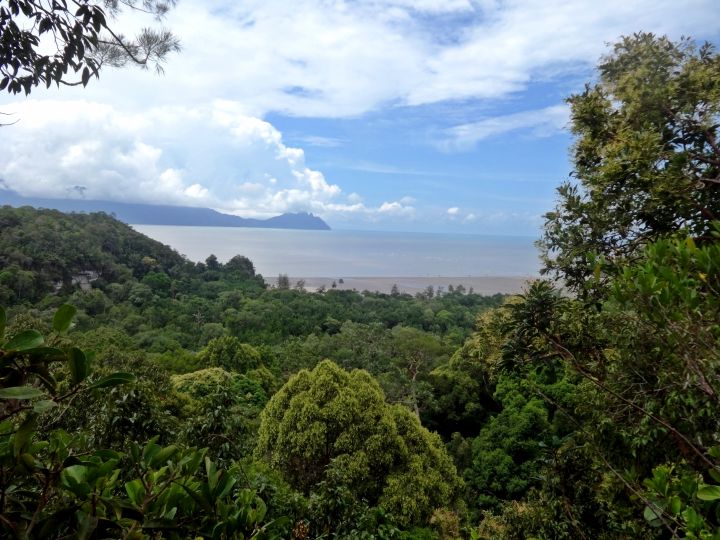 Getting to Malaysia's Bako National Park and Accommodation
The Malaysian side of Borneo is not often explored, in part because of the relative difficulty in getting there. However, once there, Borneo boasts an incredibly diverse environment to discover—with jungle, wildlife, animal preservation sites, and beaches, there is no shortage of wonders to see.
The Malaysian side of Borneo is divided in to two different states—Sarawak to the west, and Sabah to the east.
If you find yourself in Sarawak (flying in to the capital, Kuching, is not that expensive from Kuala Lumpur), Bako National Park (Sarawak's oldest National Park!) is an absolute must. It is one of the most accessible national parks, as well as being one of the most beautiful. The chances of seeing wildlife are extremely high; however, even if you don't, the nature around is stunning enough to justify the trip.
Bako National Park for a Day trip?
There are a few different ways to approach a visit to Bako. First, you must decide if you want to go for just the day, or stay a few days and camp out at the Park.
If you go for the day, you will take a bus or taxi out to Bako Village (about 45 minutes from the downtown Kuching area), and then take a boat (about 25-30 minutes) to the Park. The last bus leaves for Kuching around 4pm, give yourself enough time to return to Bako Village if you choose to go back to town.
Overnight Accommodation
If you decide to camp or stay overnight, book in advance by contacting the Park Booking Office (+60 (0)82 248088). Also, pack the appropriate belongings (either everything you have, or store some at a hotel in Kuching that you can return to) prior to leaving for Bako Village.
There are a number of different places to stay in the park—ranging from lodges to chalets to campgrounds. The Park Office can provide you with information to help you make your choice.
Bako Trails
In total, there are 16 different trails that are marked in Bako for tourists to explore. This is a lot to undertake in just one day, but if you are ambitious, you can do two (or three, if you choose shorter ones).
Sponsored Link
When you arrive at the park, you will check in at the Office, and report which trail(s) you plan to embark on. That way, the Office is able to keep track of who is coming in and out.
Typically the best trails for seeing Borneo's famed long-nosed proboscis monkeys are Telok Paku and Telok Delima. The best time is early in the morning, or late in the afternoon when the sun is setting. Bako is home to all kinds of Borneo wildlife, as well as foliage—the flowers, trees, and plants that can be found there are awe-inspiring and beautiful.
If you make it out to Borneo, taking a day (or two or three) to trek in Bako will surely be one of the highlight's of any SE Asian trip.