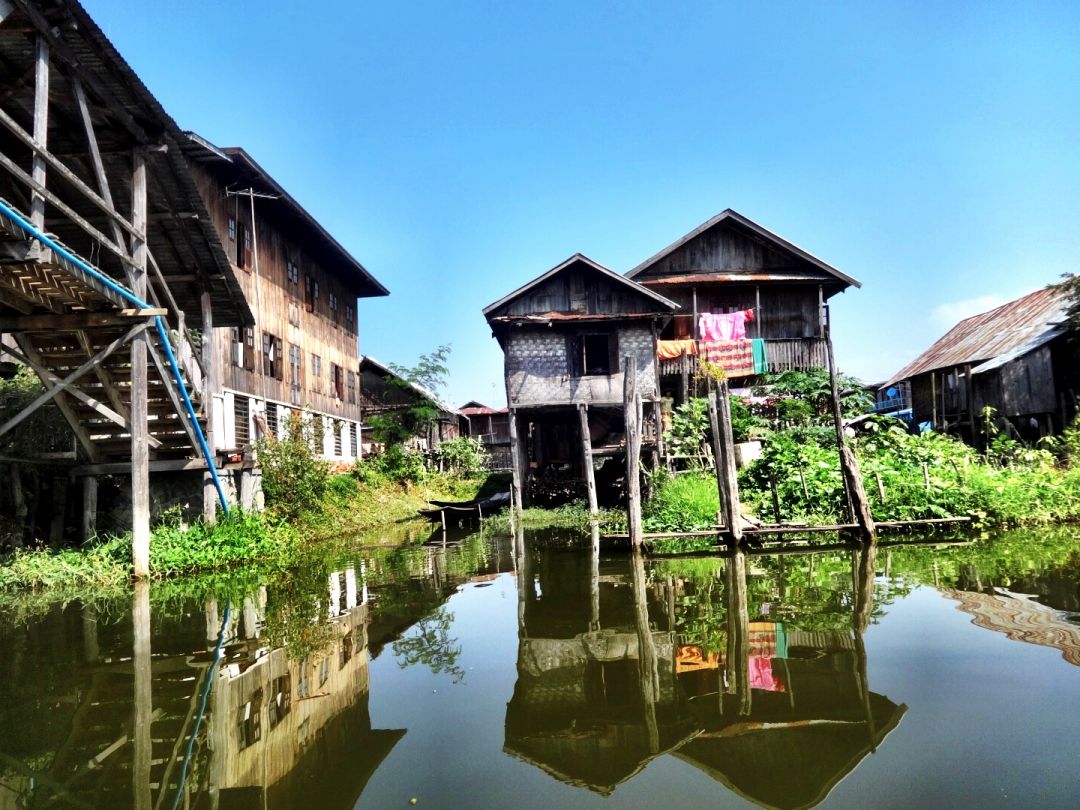 A Day on Inle Lake, Myanmar, with Location Map
The city of Nyaung Shwe is easily accessible from any of the major cities in Myanmar (buses run daily from Yangon, Mandalay, and Bagan), and boasts one of the country's most popular  attractions: Inle Lake.
At 22km long and 11km wide, Inle Lake and the surrounding mountains are both geographically and culturally incredible.  Sure Shwedagon Pagoda is a must see in Yangon, but why not make the trek to Inle Lake!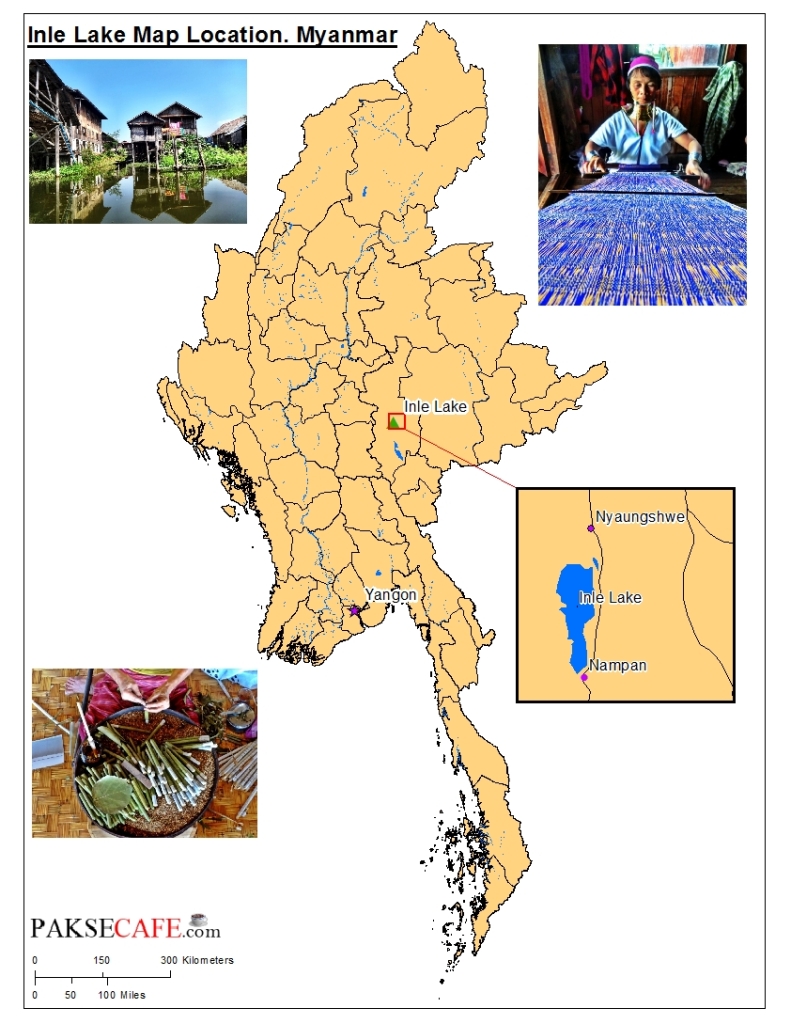 Best place to stay in Inle Lake?
There are essentially two options for exploring the Lake: you can stay at a hotel in Nyaung Shwe and take a boat tour, or you can stay in the middle of the Lake in a longhouse. These two options vary in price and quality; a double in Nyaung Shwe can be found for anywhere from $15 and (well) beyond, while lake side is more expensive. You also have more options for food in if you stay in town, though some may feel that staying on the Lake is a more immersive experience.
Boat Trip/Tour of Inle Lake
Most tourists opt to stay in town and take a boat tour, which can easily be booked from a variety of different travel agencies. A one day tour, lasting from approximately 8 in the morning until 4-5 in the afternoon, is $15-$20 (15,000-20,000 kyat) per boat (which can hold up to five people). The weather in the morning can be a bit chilly, but don't be deceived: you'll definitely want to pack sunscreen, sunglasses, and a hat.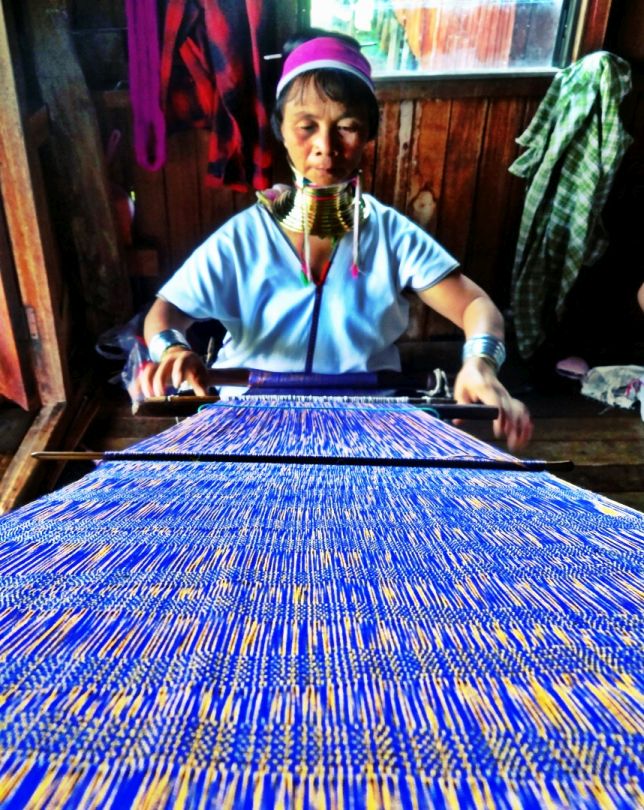 The boat tour has a variety of stops which allow tourists an inside look in to the creation of various different handicrafts of the villages that live and work on Inle Lake. The experience provides a lot of cultural insight, and gives tourists with an entirely new respect and understanding of the innovative talent required to make their souvenirs.
Inle lake things to do
Depending on the length of your tour, and your particular interest (your itinerary can easily be tailored; simply ask your boat driver), there are a variety of craft workshops to visit.
Sponsored Link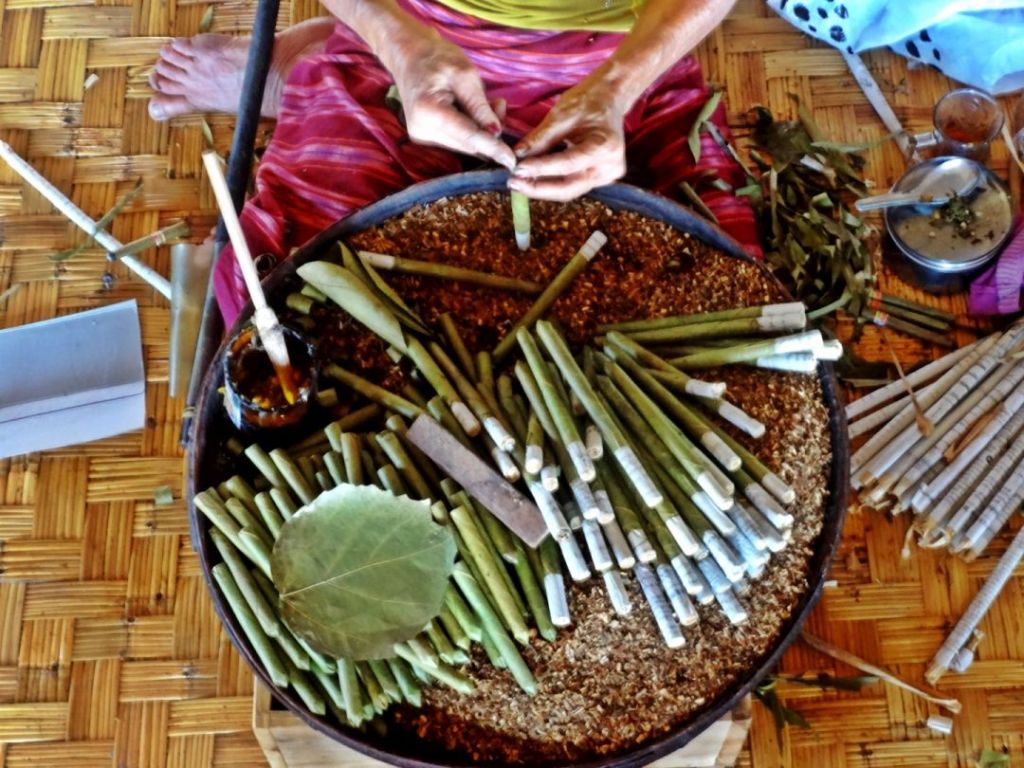 You can see lotus fibers spun in to scarves, steel pounded and shaped in to knives and various other tools, teak wood carved in to boats and souvenirs, tobacco and spices rolled in to handmade cigars, tree bark threads pound in to paper (and eventually umbrellas), and silver shaped in to jewelry.
Daily Life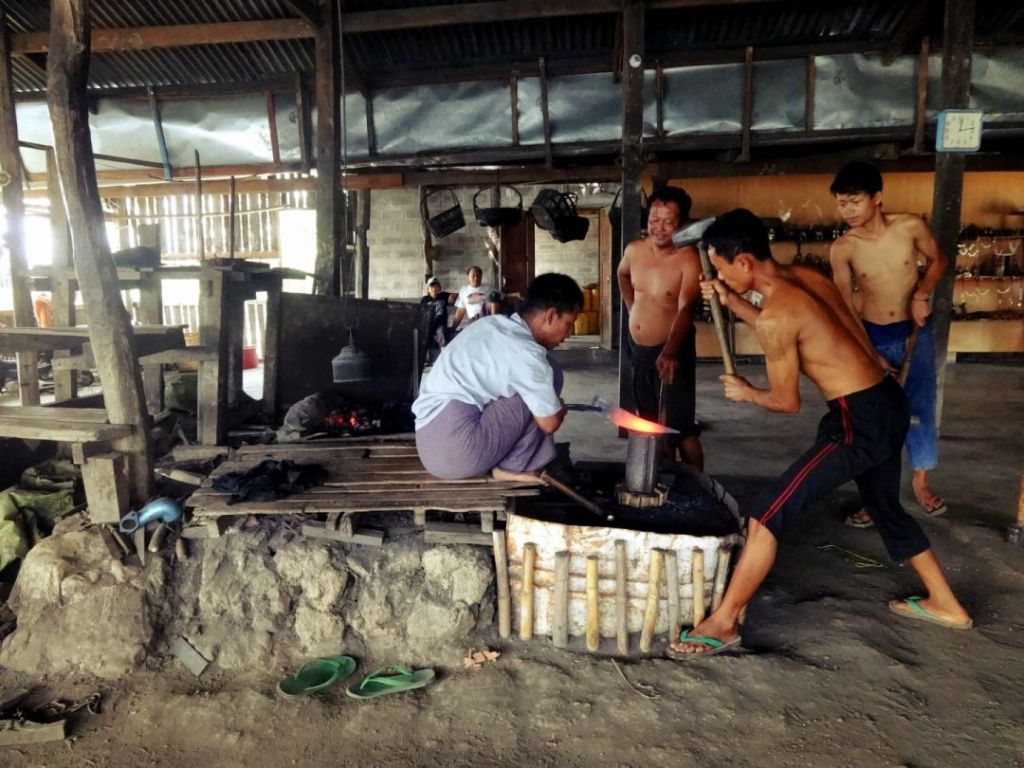 In addition to the wonderfully informative craft workshops, merely sitting in the motorized canoe and watching life unfold on the Lake is an adventure in and of itself. There is a certain beauty in witnessing women doing their daily laundry in the lake, men and children washing their hair on their morning swim, and fisherman in their small canoes, casting out nets and rowing with their feet. The teak houses are, architecturally, unlike anything most foreigners have seen, and only contribute to the surreal landscape.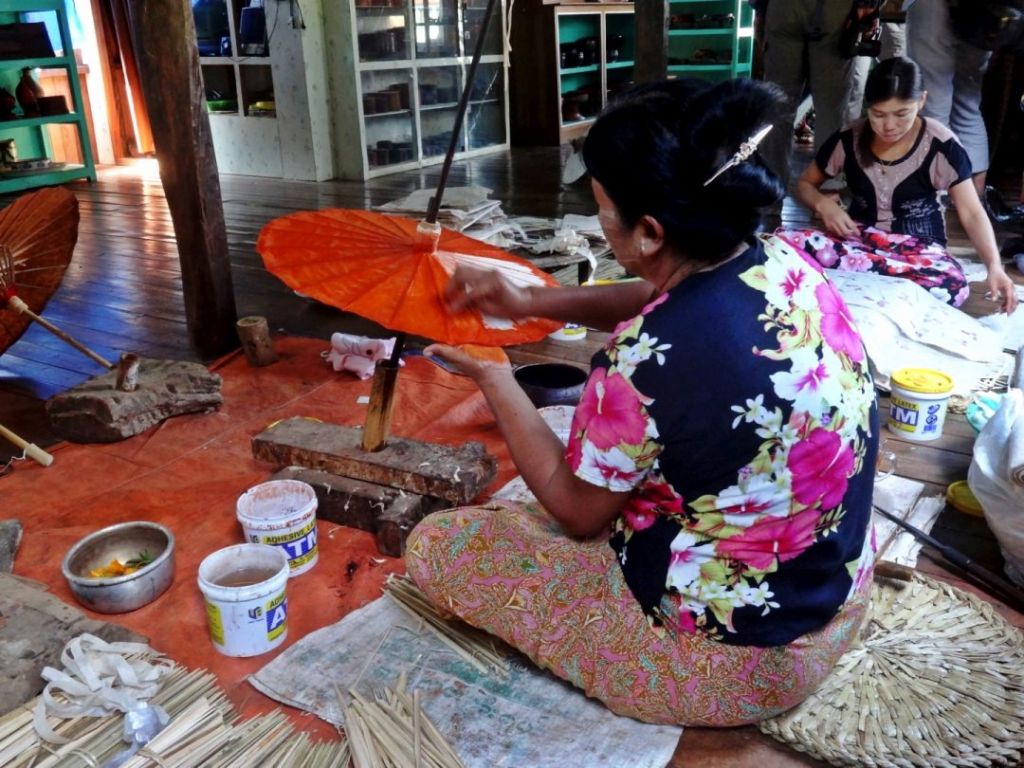 A day on Inle Lake feels like a day in a different world; prepare be endlessly amazed and inspired, and to come back to your hotel with plenty of souvenirs.