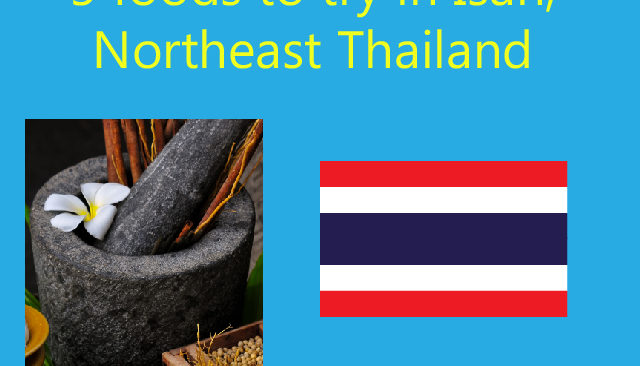 5 foods to try in Isan, Northeast Thailand
Wherever you go throughout the world, you are sure to be introduced to culture and cuisine unlike anything you've ever seen before. Although this can be a scary experience for both your taste buds and your stomach, it's exceptionally rewarding as well. A visit to Isan in northeast Thailand is sure to reveal several culinary delights you just can't wait to get your fork into.
Kor Moo Yang – pork neck, marinated and grilled
If you're ready to take your taste buds on a journey on your next trip to Thailand, Kor Moo Yang should be a preferred option. If you're a pork lover, you're sure to enjoy the sweet, sour and tangy explosion in your mouth from this delectable dish. Treat yourself to pork neck marinated in a sticky sweet marinade, grilled, then served with sauce and a hot salad. It truly is the meal of kings.
Isan Sausages
On your travels, you should always aim to try a food product that's named after the area you're in. This is generally a sign that you can expect great things. The Isan sausage is no different. In no way similar to a standard sausage from your local butcher, an Isan sausage consists of pork mince and sticky rice, fermented and wrapped in a cabbage leaf with cabbage, ginger and chillies. It's a taste explosion and one that is sure to have you wanting more.
Kai Yang – grilled chicken
If a taste sensation is what you're looking for, you get all that and more with Kai Yang. Known as a staple food in Thailand, Kai Yang is a popular option for those looking to tame their taste buds after a day of spicy food. Its contemporary flavors dance on your tongue, and even comes conveniently placed on a skewer or stick for eating on the go. If ever you're looking for roast chicken on a stick, you're sure to find it in Isan.
Papaya Salad
Not to be mistaken for a tame salad option, a papaya salad is intense and not for the faint hearted. If you're looking to give your arteries a rest from meat consumption however, this is a good option for you. A papaya salad consists of unripe papaya sliced and mixed with lime, fish sauce, chillies, sugar and peanuts. It's a taste sensation and makes for a great starter, a dish on the go, or a refreshing meal after you've eaten your fill of eccentric street cuisine.
Laab
Laab is a dish that's certainly not for everyone. While it caters to both vegans and meat lovers in various forms, it still could take a bit of convincing. It generally consists of either pork, chicken, liver or fish – finely diced or minced. It is then mixed with lime juice, scallions, mint, chilli and rice – and can either be served raw or cooked. Some traditional Thai recipes even see blood mixed in for color. Vegan versions of Laab can also have mushrooms or tofu in place of meat.
To learn more about Thailand, be sure to check out this link for interesting facts on this wonderful country.