Preparing for South East Asia & Travel Tips
Preparing for South East Asia & Travel Tips
The prospect of preparing to leave for a trip abroad, no matter the length of time, is enough to scare many people out of going at all. No matter how long the preparations take, it is absolutely worth it; and, preparing to leave can be half of the fun! Don't forget the following before leaving for SE Asia. Here are some SE asia travel tips!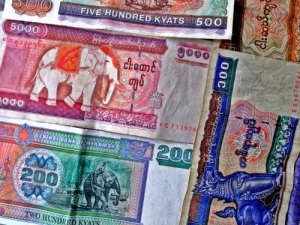 Sponsored Link
Other Travel Tips
Vaccines
Unless you have traveled abroad recently, chances are there are some vaccines (or booster shots) that you need before leaving. The easiest way to figure out what you need is to take a glance through the CDC website, which lays out their suggestions for every country (http://wwwnc.cdc.gov/travel).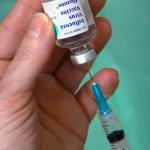 Generally speaking, you will need to make sure you're up to date on all your routine vaccinations (MMR, chicken pox, polio, etc.). All travelers will want to get Hepatitis A, as well as typhoid (this can be taken orally, or as a shot). The CDC also provides a list of other recommended vaccines, including some that you should get if traveling to more remote places or if working with animals, etc. Be sure to make an appointment at the VERY least 4 weeks before your travel; some vaccines require more than one round, and others have to be special ordered.
*Note: In MOST SE Asian countries, you do not actually need to take malaria pills. I really recommend you look in to this further prior to taking anything; not only are they expensive, they can have dangerous side effects.
30 percent of travelers unfortunately will develop diarrhea.  This is especially true travelling to SE Asia because of the dietary change.  If you do normally suffer from it, bring Imodium or Pepto Bismol.  
Read more on our tips on preventing Diarrhea and to how to handle the situation
.
Insurance
Depending on where you are from and what kind of health insurance you have, you should at least look in to getting travel insurance. Many opt not to, but you definitely don't want to get stuck with a huge hospital bill and no way to pay it. World Nomads is a company that specializes specifically in travel insurance, and they have a few different options for coverage.
Money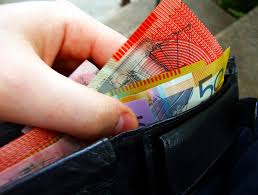 If you plan on using your debit or credit cards abroad, make sure to call your bank and let them know where you are going; the last thing you want to deal with is your card getting put on hold, especially when it isn't convenient to call from abroad.
Traveler's checks are pretty outdated in SE Asia, and most travelers opt to use their debit cards in the variety of ATMs you will find while there. Beware that the ATM fees are extremely high ; it is sometimes worth looking in to upgrading your account, or opening an account with a new bank, depending on what your bank charges. It is also good to bring some reserve cash (especially USD) when you leave, just in case.
You should also look in to the currency rates of each country you are going to. It can be really confusing to do this when you arrive; having an idea of what to expect helps to avoid getting ripped off.
Pack
When packing to go abroad, you don't want to leave it until the last minute. Make solid plans of what you are going to pack, and pack your bag well before you leave to make sure everything fits, and to leave time to remember to pack things you may have forgotten. You can check out our packing guide/checklist here.
Make travel arrangements
This isn't for everyone. Many seasoned travelers like to plan as they go, or not plan at all. However, I have found that you can have a much better experience if you give yourself at least a general idea of where you want to go. The last thing you want is to miss something amazing due to lack of planning. Your plans should be flexible, but have a general idea of your direction you will go and some cities you may like to see.
I have also found it is good to, at the very least, book a hotel for the first night you arrive in a country. The last thing you want to do while jetlagged is wander the streets trying to find a place to stay. It is also way more convenient to have an address for the taxi driver at the airport.  If you happen to be jetlagged, check this article on ways to beat it.
Documents, Copies, and Insurance
You should make copies of all your important documents, and keep one set with you and one set with someone you trust back home. Make sure you have a passport with at least six months of validity left on it (this is required in almost every SE Asian country). Photocopy your passport ID page, your itinerary, various hotel confirmations, health insurance, and the credit / debit cards you are bringing with you.
More Info
Depending on how long you are gone, you should make arrangements for various different things that you regularly take care of back home. Do you have to pay rent while you are gone? Pay bills? Do you have a pet that needs to be taken care of? Do you want to shut off your cell phone? Considering these questions and having a plan of action for how to take care of them helps to avoid a lot of stress abroad.