Two Weeks in Cambodia: Cambodian Backpacking Route with Map
The most difficult part of traveling is almost always the planning; when you have specific time constraints on your itinerary, trying to figure out how to maximize your time in a single country can be really difficult.
Luckily for those planning, there are hundreds of resources out there from experienced travelers who can provide sound advice on that which is most worth seeing. Read on for suggestions on how to best spend two weeks in Cambodia and also check out our fun facts on Cambodia article.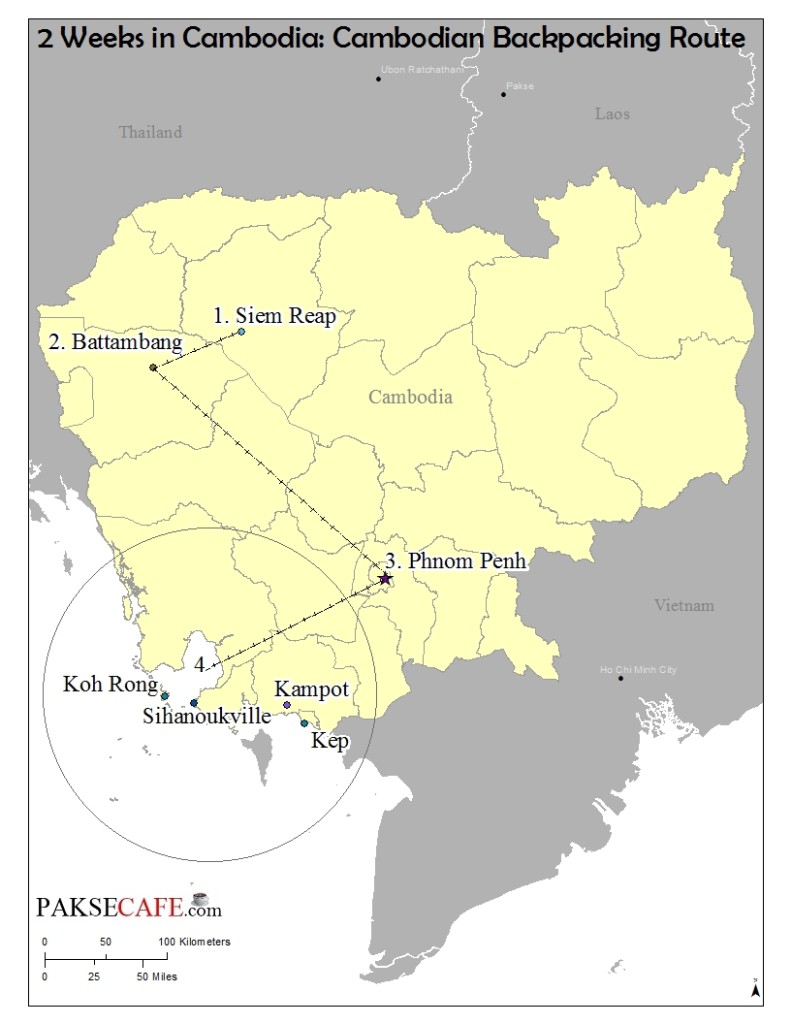 Fly In -> Phnom Penh
2 Days, 1 Night
Most people make their way to Cambodia by way of Phnom Penh, the capital and biggest city in the country. Phnom Penh is a fairly modern city, with a beautiful waterfront, great food, and friendly faces.
Your first two days should be spent getting acclimated, and seeing some sights. Just generally walking around and getting a feel for the city, while touring things like The Royal Palace and a few museums is perfect.
You will come back through Phnom Penh once or twice more, so getting out after two days is probably best.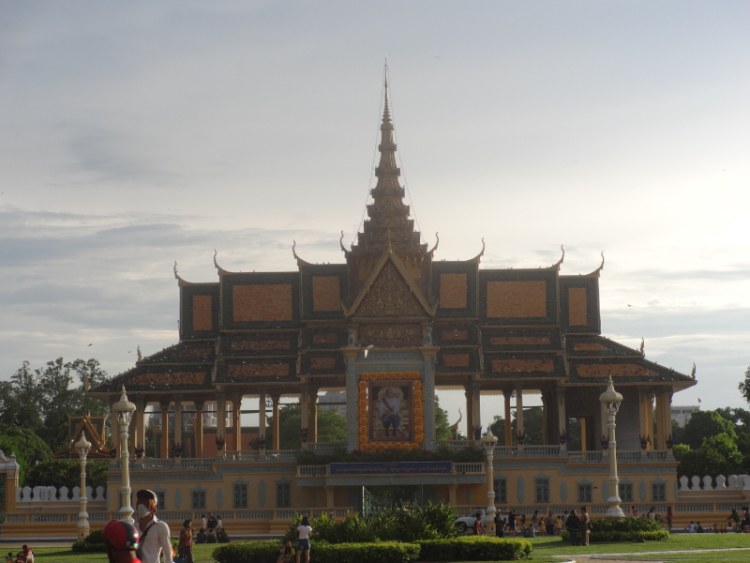 Sponsored Link
Siem Reap
3 days, 3 nights
Take a bus from Phnom Penh to Siem Reap, and spend the first night there wandering the charming city and going to the market. The next two days (or more, depending on your interest) should be dedicated to exploring Angkor Park in its entirety. You could easily take a few more days here.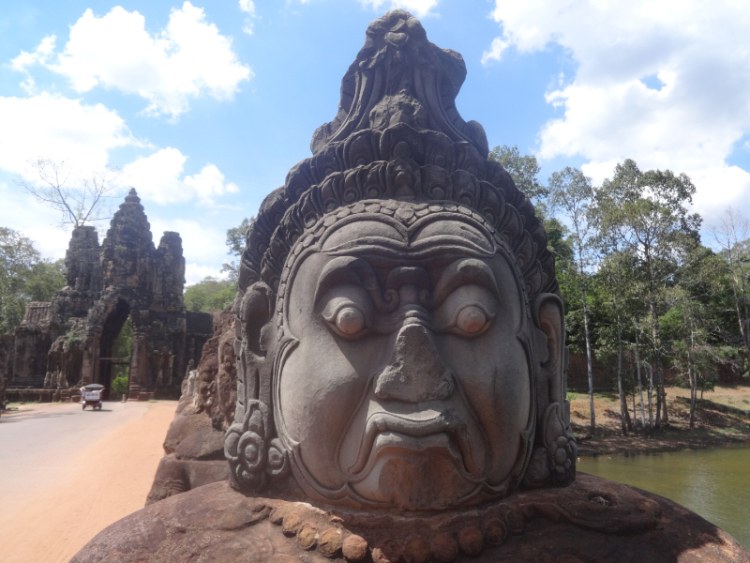 Battambang
3 days, 3 nights
The bus trip from Siem Reap to Battambang is quite short. Take a few days here to bike around the colonial architecture, see the bamboo train, and bat caves. Read more about Battambang in a previously featured article here.
Phnom Penh
2 days, 1 night
There's no easy way to the south of Cambodia from the north; there are mixed reviews about the long bus rides, and its often easier to make your way back through Phnom Penh. Take a day here to go see the Killing Fields and visit Tuol Sleng. Relax by the waterfront before heading south.
Sihanoukville / Koh Rong / Kampot /Kep
3 days, 3 nights
The end of your trip should definitely feature the southern part of Cambodia; however, what to visit depends on your specific tastes. Sihanoukville and Koh Rong both provide great beaches; Sihanoukville is great for parties as well, while Koh Rong is a bit more mellowed out. These are both great options for these seeking some sunshine and swim.
However, you can also check out Kampot or Kep; two sleepy cities in the south. Kampot is known for their pepper (the food), while Kep is a seaside town full of culture.
Phnom Penh
Last Day
Relax in the city before your flight home, and make sure you have all your travel plans arranged! Whether that means checking in to your flights, getting new visas, etc., take your last day in Cambodia to relax and set yourself up for what's next!