What are Cool Things to do in Vietnam?
Vietnam is rapidly becoming one of the top tourist destinations of South East Asia. With bustling metropolises and ancient riverside towns, it combines the comforts of modernity with that traditional Asian mystique.
Such an enticing mixture does, however, bring in hoards of tourists from all over the globe, which can somewhat alter one's experience of this small coastal country.
While the main tourist destinations are a must see in Vietnam, there are some lesser-known sites like many found in Laos,  that can truly make one's Vietnamese experience unique.
The following destinations cover the county's north, central and south regions, all of which are a must see during any travel to Vietnam.
So here are is a list of cool things to do in Vietnam!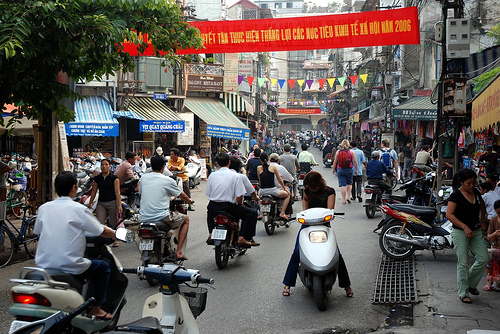 by heikoc
Hanoi
Hanoi is the capital of Vietnam and undoubtedly the most cultural of the country's cities. A visit to this northern hub is essential for all tourists, though most itineraries will look strikingly similar. Wanders around Hoan Kiem Lake, a visit to the Ho Chi Minh Mausoleum, tours around the ancient Temple of Literature and endless shopping, eating and drinking in the Old Quarter.
These activities can be condensed into one day or stretched into a week- but the capital has so much more to offer tourists beyond this basic outline.
One of the most beautiful and unfrequented parts (by tourists) of the city is only a 40.000 VND (2 USD) taxi ride away from the Old Quarter.
Sponsored Link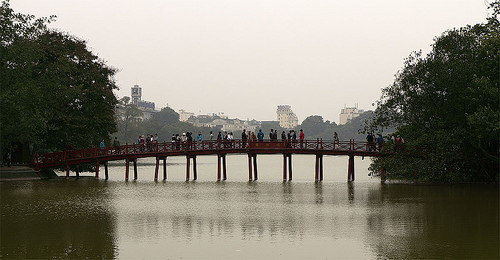 by DerFussi – Hoan Kiem Lake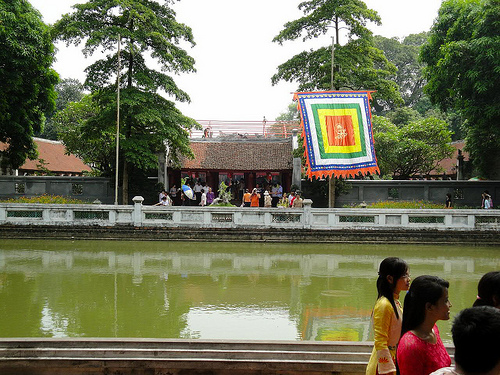 by ssedro – Temple of Literature
West Lake or Tây Hồ
West Lake or Tây Hồ is an urban district a short drive northwest from Hoan Kiem Lake, which offers tourists an extremely different look and feel to Hanoi. Strips of cafés, restaurants and boutique shops decorate the streets, with ancient temples and mini vendors dotting the huge lakefront area. You'll be wandering along the waterfront enjoying peace and quiet, fresh air and very few hawkers (a stark contrast to the sensory overload of the Old Quarter), experiencing the more local side of Hanoi.  Hoan Kiem is always just a short ride away, but it's important to realize life in Hanoi isn't just tight streets and condensed madness. Set aside a half-day or plan a meal in the Tây Hồ district to experience this more relaxed side of the capital.
Đà Nẵng and Hội An
Heading south to the central coast of the country, you'll find the city of Đà Nẵng and the historical gem of Hội An. Though Đà Nẵng is turning into one of the country's top places to live, Hội An is where all the tourists flock. Well preserved as a flourishing ancient port town, Hội An today is a tourist's dream with traditional architecture, mango colored streets and endless photo opportunities around every corner. The down side? Regardless of the season, you'll be bumping into tourists and tour groups around every corner. The trick to keeping your Hội An experience special is knowing exactly where to go.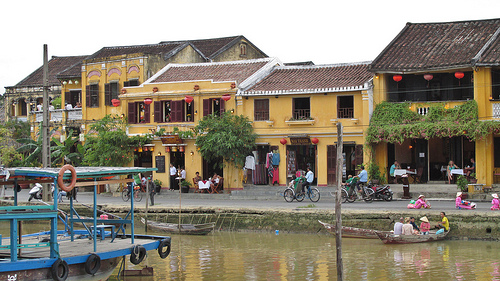 by garycycles8 – Hội An
Rent a bicycle (20.000/day), aim away from the Old Town and head for the colorful countryside. Hội An is safe, family-friendly and saturated in culture and history, so there will be endless attractions no matter where you go. Ride through the villages, streets and alleys for a glimpse into local life, or for a real walk back in time, take the ferry to Cam Kim Island. Located right next to the Old Town market, a river ferry brings you to this secluded part of town for no more than 10.000 VND. Ages away from the spoils of tourism, this quiet island is a great place to experience Hội An as it was before consumerism came to town. Explore the empty roads, watch locals dry, dye and weave traditional mats, visit the amazing Kim Bong Carpentry Village, or just bike your way along the swaying palms, bamboo trees and village temples. A true representation of historic Hội An and a relaxing getaway from the broken record sounds of "hello, buy something!"- a visit to Cam Kim is a real (re)treat.
Ho Chi Minh
About as far away as one can get from the serenity and solitude of Cam Kim is the southern city of Ho Chi Minh. Formerly known as Saigon, this historic metropolis is often a tourist's first introduction to Vietnam (and an intense one at that).  Saigon has many things to do and offer for short and long term stay.  If you're visiting Saigon for 1-2 days, you should experience it as the historic icon that it's internationally known to be. The War Remnants Museum, Ben Thanh Market, Reunification Palace & District 1- they're all on the must visit list. But if you're in Saigon for a little longer, you should try and experience Ho Chi Minh City: the modern metropolis.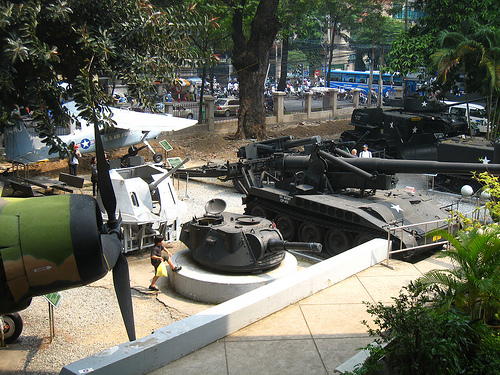 by dane brian – War Remnants Museum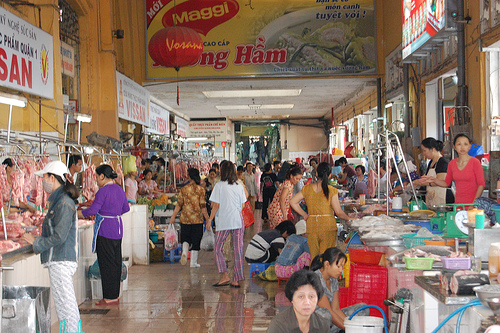 by kentgoldman – Ben Thanh Market
Instead of swooning in the aisles of Ben Thanh Market from stench and sound, head down the street to Saigon Square- you can buy the same items (if not better) for lower prices without the sensory overload. Tired of street food? Try tasting Saigon's international menu, with amazing Japanese, French, American, Indian, and Vietnamese fusion restaurants tucked into the endless districts. Looking for a night away from the seedy Pham Ngu Lao beer bars? Head to one of HCMC's Latin Bars, Jazz Clubs or nightclubs to see how new-age Saigon stays entertained. In a city of 7.5 million, there is so much to explore beyond the usual tourist façade. So when you're in Saigon, Central Vietnam or up north, remember: just because you're a tourist doesn't mean you have to stick to the normal tourist routine. Try some of these lesser-known options & create your own unique Vietnam experience!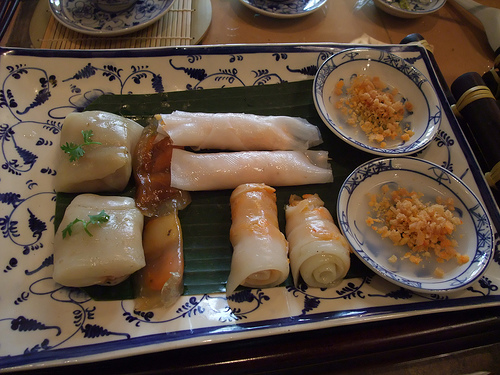 by goosmurf – Classic Vietnamese Dish