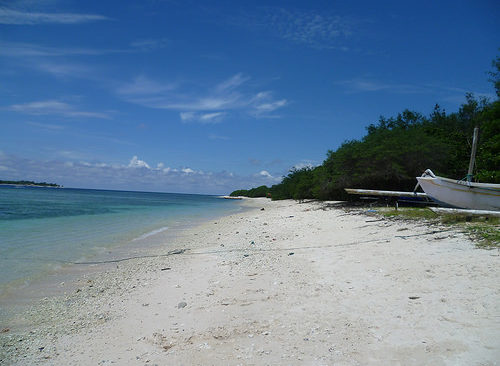 5 Beautiful Beaches to Visit in Indonesia
The mere fact that Indonesia is composed of more than fifteen thousand islands(facts), means that you are almost assured of finding at least one beach that takes your breath away. Actually, several Indonesian beaches have made it CNN's list of the best beaches in the world. It is therefore no easy task picking the most beautiful of them all but the following beaches are definitely worth mentioning:
1. Nihiwatu Beach, East Nusa Tenggara
Although it is not the easiest beach to get to, once you sink your feet into its fine sand you will know that it is worth the long trip. The beach has been hailed as clean and private and while here you can swim, snorkel or just marvel at the gorgeous scenery. Moreover, since Nihiwatu Beach is more than 1km long, you could always horse-ride down its entire stretch and watch the sun go down.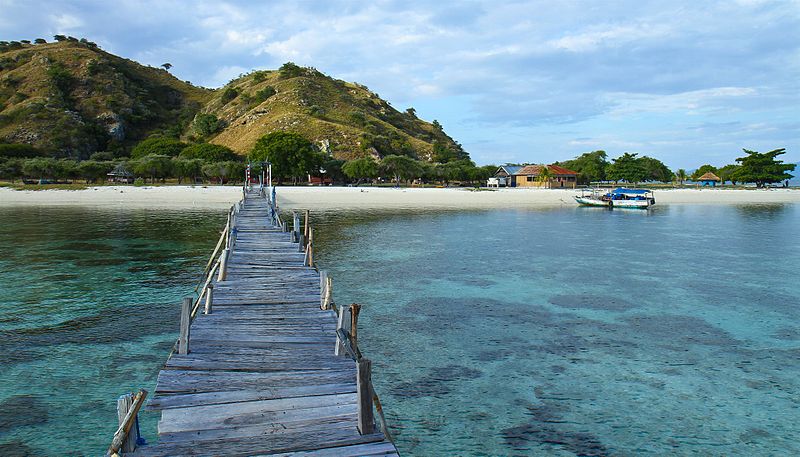 source: wiki(common)
2. Kanawa Island, East Nusa Tenggara
Here it is all about snorkeling and diving! The island's waters are filled with sea creatures and corals that are worth photographing. Furthermore, the beach itself is peaceful and you comfortably stretch out and enjoy some sunshine. However, the price of food and drinks on the island can get a bit steep so if you are on a tight budget you should probably pack a few snacks.
3. Belitung Island, Bangka-Belitung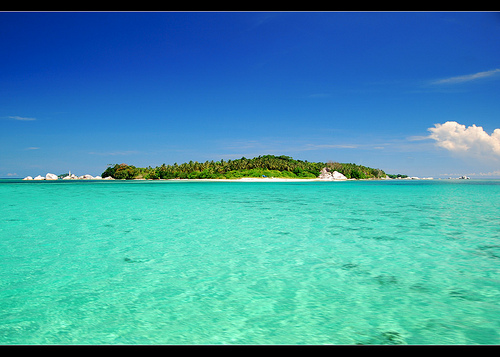 by j3ffm4n
If you happen to be in Sumatra and are tired of its crowded beaches then you can head to Belitung Island whose beaches have fewer tourists. From the moment you arrive, you will be met by large granite out-crops that are quite majestic. And once you are ready to hit the water, then your destination should be both Tanjung Tinggi and Tanjung Kelayang Beaches.
4. Pink Beach, East Nusa Tenggara
This beach derives its name from the color of its sand which appears pink because it is a combination of white and red sand. The area is ideal for snorkeling and a fun day out with the family. Nevertheless, Pink Beach can get a bit crowded at times thus it would be a good idea to liaise with your local guide who can advice you on the best time to visit the beach and get the most out of it.
Sponsored Link
5. Gili Meno Beach, West Nusa Tenggara
One cannot speak of beautiful beaches in Indonesia without paying tribute to at least one beach on the famous Gili Islands. So, allow us to tell you about Gili Meno Beach.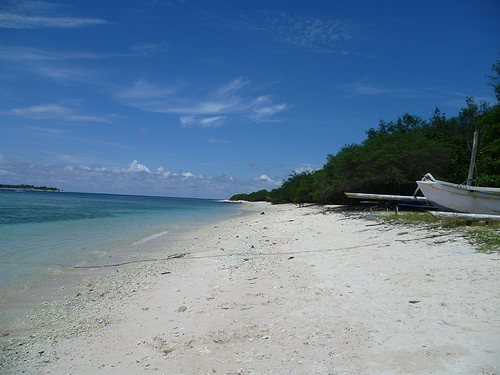 by Tjeerd
The beach is heralded as having fewer tourists than its counterparts Gili Terawangan and Gili Air. Furthermore, you can go in search of some interesting fish as you snorkel in the neighboring waters and when you have had enough of the water you can relax on its white sand and catch up with friends and family or just get lost in your own thoughts. The area also has a couple of eateries where you can grab a bite to eat.