Understanding Brunei (Quick Facts Included)
Understanding Brunei (Quick Facts Included)
If we are going to ask you where Brunei is on the world map, most probably you will have a hard time locating it. It is because Brunei is one of the smallest nation on earth. In fact, this tiny sovereign state is only composed of 2 distinct sections located in the island of Borneo in Southeast Asia and is completely surrounded by the state of Sarawak of Malaysia and the South China Sea.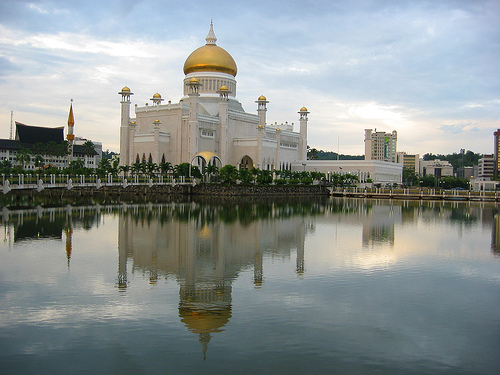 by- Robert Nyman

Fun and Quick Facts
Brunei has evolved into a developing nation and is now officially known as the Nation of Brunei.
When passing the food use only with your right hand as it is part of Brunei's table manners.
Medical services and school is provided free of charge to its citizens
The country leads SE Asia in obesity rates
Literacy rate of Brunei is 92.7 percent
Leads the world in vehicle ownership
History will tell you that the name Brunei was derived after the transfer and journey of Awang Alak Betatar from Garang province to Temburong District. When he arrived, he immediately fell in love with the place and uttered the words Baru nah which means "that's it". After which, his name was changed to Sultan Muhammad Shah and became the first Muslim Ruler of Brunei.
Becoming a Developing Nation
Since then, Brunei has evolved into a developing nation and is now officially known as the Nation of Brunei. Oil has become one of the major drivers of its economy since it was first struck in April 5, 1929. But despite the economic development of Brunei, it has remained profound in preserving its culture and tradition. You can see this in its major ethnic groups that includes the Belait, Brunei Bisaya, the Bruneian Malay, Dusun, Kedayan, Lun Bawang, Murut and Tutong. Although English and Chinese are widely spoken in Brunei, the traditional Brunei Malay is still the preferred language by the locales.
Culture
The culture of Brunei is predominantly Malay in nature. But as Islamic practices abound in this area where it has become its official and dominant religion, Islam has a deep influence in the culture of Brunei where it has become more conservative than its neighbors like Malaysia and Indonesia.
Things to Do
If it comes into your mind that there's nothing to do in Brunei, then you are wrong. This small country has been very open to tourist where some has been captivated by its charm. If you are in Brunei, you should not miss to visit the water village called Kampong Ayer. This is a township full of multi-colored houses that have been purposely built over the Brunei River. You can take a boat ride through the narrow waterways where you can have a sneak peek of the unique lifestyle of the residents.
If you are in to religious pilgrim, you can visit Brunei's grand mosques that has become a prominent landmark which portrays its strong Islamic faith. The Magnificent Masjid Omar Ali Saifuddien Mosque located at the capital City of Bandar Seri Begawan, the Ornate Jame Asr Hassanil Bolkiah Mosque and the Charming Ash Shaliheen Mosque are just some of the religious places to visit.
You may also want to visit the place where the first Muslim Ruler of Brunei set foot and has become the historical basis of Brunei's nomenclature. If you are a nature lover, you will surely love the Temburong National Park where you can take on jungle treks, boat ride down the river or climb up to the 800 steps through a canopy walk and have a stunning panoramic view of the rainforest.
Of course, to compliment your long day trip in Brunei's scenic spots, you should try its local sweet and savory snacks like tapai, wajid, pulut panggang and ambuyat which can fully satisfy your gastronomic craving. Also, if you are invited by a locale to their house, do not forget to remove your shoes or slippers as it has been the tradition. Well, summing up your visit in this small country is just like your home away from home where Brunei has become synonymous with the Abode of Peace.