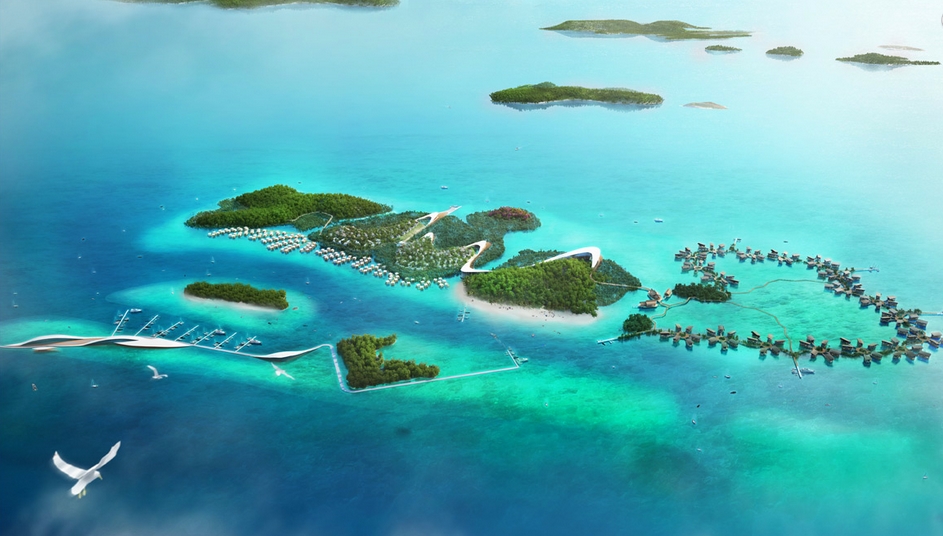 Funtasy Island Resort, Riau Islands, Indonesia
Islands have always been and continue to be the most popular holiday destination. With the arrival of 2014 comes the addition of another one destination – Funtasy Island.
It is located on Riau Islands just 16 kilometers south of Singapore and will be designed by PT Batam Island Marina and Kay Ngee Tan Architects. More than seventy percent of the island's areas will be preserved as natural sanctuary.
Upon completion, Funtasy Island will be the world's biggest eco-theme park. Even though the island's size is two-thirds of Sentosa islands, it will be home to the world's largest gated island community.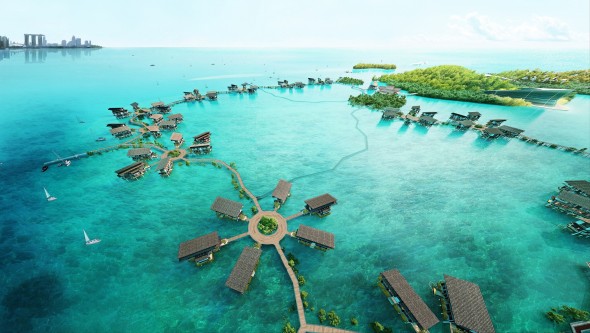 image source: travelweeklyweb.com
The island will also house the Love Island, designed especially for those couples who want to have a romantic island-themed wedding. This part of the island will have plants with unique heart-shaped leaves and a wedding church. Everything you may need at a wedding will also be available in the vicinity like renting tuxedoes and wedding dresses, wedding cakes, flower arrangement services and even wedding catering. Love Island is designed to be an economic boost of Funtasy Island.
There will also be a Beach Club called the Fido Dido Sports Club (FDSC) that will offer more than ten types of water sports and activities. Additionally, The Wave Promenade will have restaurants, pubs and grocery stores.
The developers plan of building luxury villas of permanent lodging. These villas will be divided into five categories, based on the luxuries and amenities they offer. Funtasy Island also boasts of offering a string of attractions like the Water World Park and the Eco Theme Park. There's no dearth of entertainment options on the island too.  Activities like live shows, archery, themed hotels, a petting zoo, sea walking, dolphin observatories and beach parties are a few options.
Sponsored Link
Riau Islands
Riau Islands is currently Indonesia's most popular tourist destination and the addition of Funtasy Island will only increase its popularity. Riau Islands has more than 3,000 islands from small rocky reefs to large volcanic isles. Its largest islands are Bintan and Batam with Mount Daik being its highest points.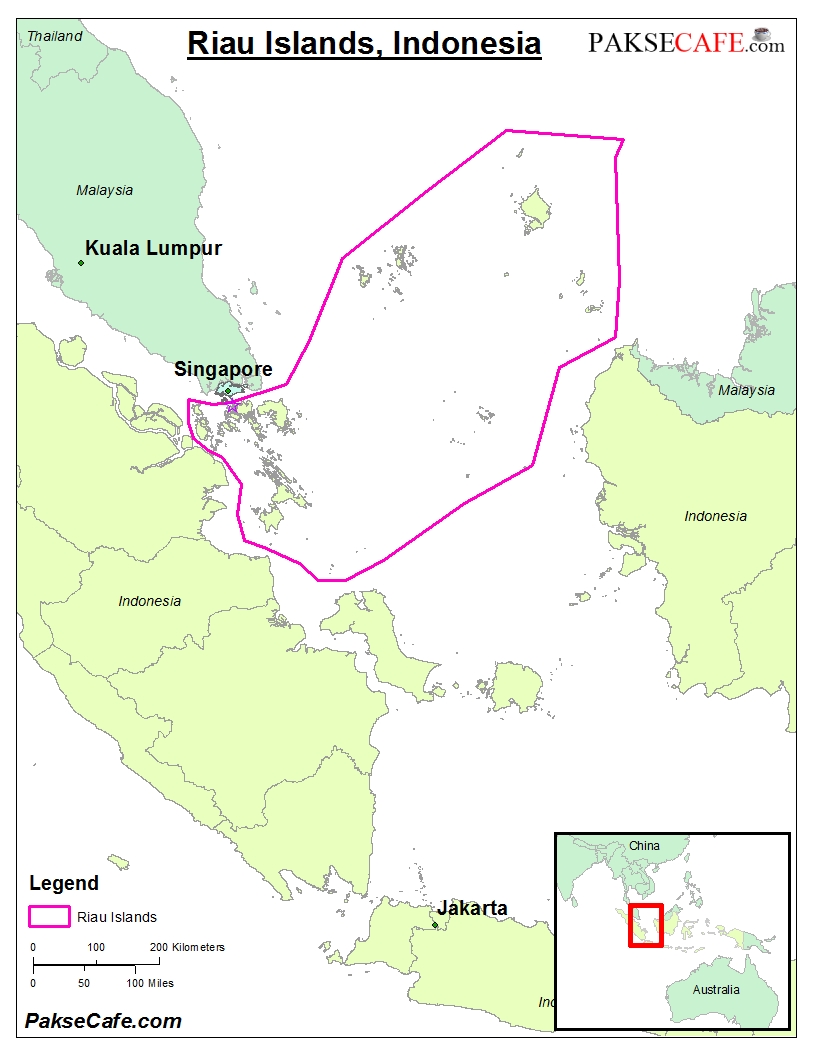 by T100Timlen Riau Island
Tourists from all over the world flock to these islands to enjoy their tropical beauty, sun kissed beaches, crystal clear waters, fun nightlife and most importantly duty free shopping.  Accommodation in the part of the country can be found in plenty ranging from luxurious hotels, peaceful resorts and cheaper lodges. Some of the islands' famous tourist attractions include the Buddhist Temple, Penyengat Island and the famous Mesjid Raya Mosque which the columns are made of red brick and bound with egg whites.