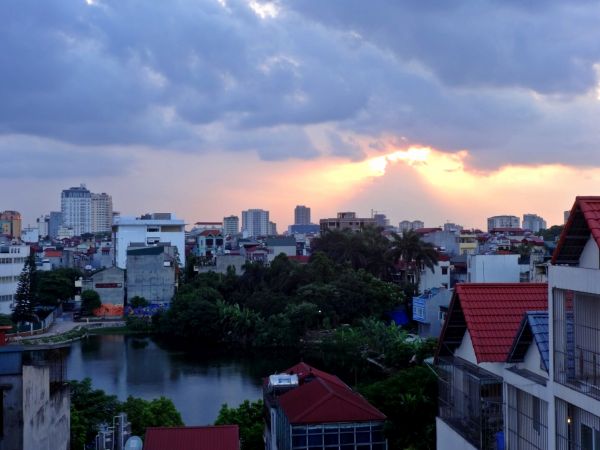 The Cost of Living in Hanoi, Vietnam. Is it Cheap?
When moving or traveling to another country, it's important to know what you are getting yourself in to from a financial perspective. Many who choose to move to Southeast Asia have heard of the low prices and cost of living; while it is true that prices are lower than we are used to in the USA and other Western countries, what, exactly, should you expect?
Housing in Hanoi
In Hanoi, Vietnam, the cost of housing varies depending on where in the city you live, and what kind of accommodation you are searching for (this feature is quite similar to many Western cities).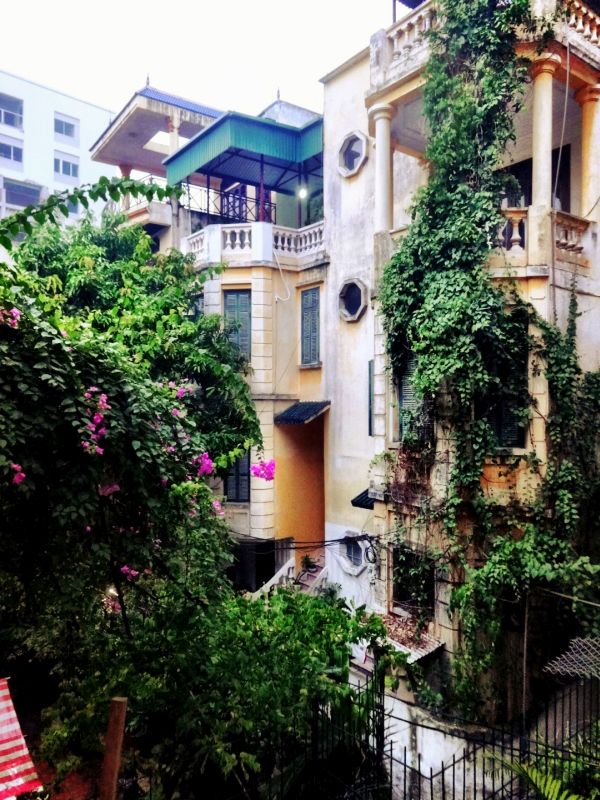 You should decide whether or not you want to live in an apartment, or a shared house. Apartments typically require more of a commitment lease-wise, while shared houses are more flexible in their month-to-month availability. Apartments and houses in the Old Quarter are the most expensive, and the prices decline as you get further from the city center.
Click Here
 for more info on the Old Quarter's of Hanoi
For a decent-sized studio apartment in the Old Quarter, you can expect to pay about $400-$600 (8mil-12mil VND) per month; it will lower to $250-$400 (5mil-8mil VND) if you choose to live outside of downtown. Living in a shared home is typically $100-$400 (2mil-8mil VND) per month regardless of where in the city you are; even the very modern/new shared house options in the West Lake area are about this price. I lived in south Hanoi; it was about a 5 minute motorbike drive from the Old Quarter. I paid $200 (4.5VND) per month in rent in a large house that consisted of a living room, kitchen, 4 bedrooms, and a closed-gate entryway.
Utilities
Depending on what is included in your lease agreement or agreed upon by your landlord, you will have to pay utilities each month. This can get expensive in the summer months because of A/C use. A typical utility bill, when split in a shared household, is about $20-$50 (400,000-1mil VND) per month per person.
Water Bills
Water bills are extremely cheap; cumulatively, in a house of four, we paid about $5 (100,000 VND) a month. You will also need to buy drinking water. If you choose to buy large jugs of water from a drinking water provider, they are a little over $1 (25,000VND) each and provide 5 gallons of water.
Sponsored Link
Transportation
Many people in Hanoi shy away from riding a motorbike; however, when you live in the city, it allows for a flexibility that is not otherwise possible with cabs and buses. There are many reputable motorbike renters; you should expect to pay about $35-$50  (700,000-1mil VND) per month for the bike. Gas has to be paid for separately. Filling up costs about $5 (100,000 VND) which lasts for a week or so, depending on how much you drive.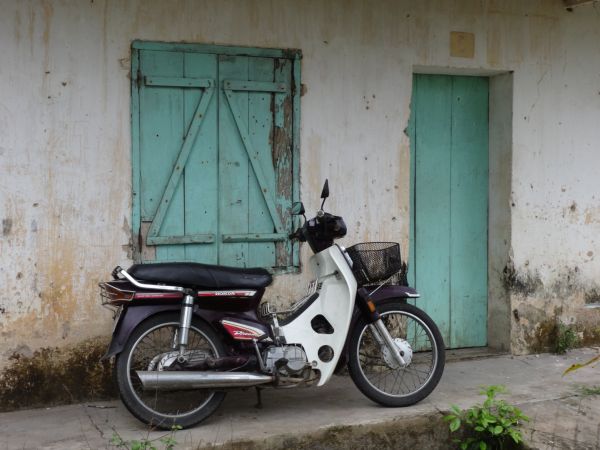 The bus system in Hanoi is surprisingly easy to navigate. One ride on the bus costs 7,000VND (about 0.30 cents), or you can get a monthly pass for 140,000VND ($7).
Cab drivers in Hanoi are difficult to deal with; they will not hesitate to change the meter or to drive you around town to increase the cost. Generally, they are not expensive to take 'every-once-in-a-while,' but relying on them for consistent transportation gets expensive.
Food
Food in Hanoi varies greatly depending on your dietary choices, whether or not you cook at home, or if you choose to eat Vietnamese vs. Western food. See our article on food in Hanoi for more information.
An average Vietnamese meal on the street costs no more than $2 (40,000 VND);  you will typically get a bowl of noodles with meat and vegetables, or a plate of fried rice/noodles. So, if you eat street food for every meal, this can be wildly cheap.
Eating at Western food establishments will run you about $4-$10 per person (80,000-200,000 VND) on average. If you want to go out for an expensive meal in West Lake, you can expect to pay much more; on average, $20 per person (400,000VND).
There are grocery stores in Vietnam; Intimex is a popular one, as is Lotte Mart. Groceries are cheaper than in Western countries; however, what is available is much different (obviously). You can buy produce, bread, meat, and a variety of grains from street vendors; there are many outdoor markets, and this is the most popular way for locals to shop. Bargaining is rampant, but the prices are extremely cheap; you can buy weekly groceries for less than $10-$15 (200,000-300,000 VND).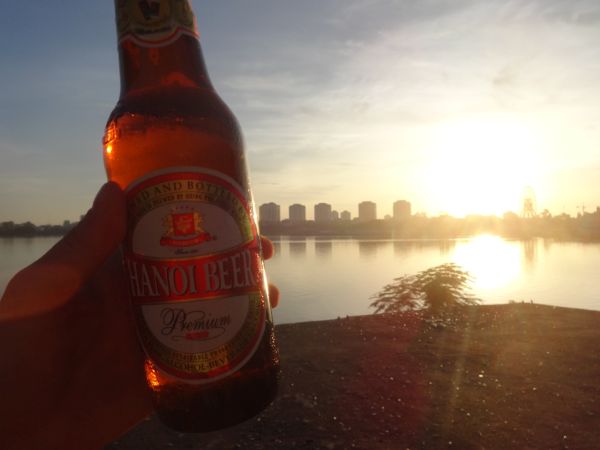 Coffee from a small street vendor or café is usually less than $1 (20,000 VND) for a Vietnamese coffee. Going to a Western café is more expensive, but a coffee is usually about $2-$3 (40,000-60,000 VND), and a latte is about $3 (60,000). Freshly made juice from a street vendor is about $2 (40,000). The cost of beer is low in Vietnam; a glass of bia hoi is as low as 3,000 vnd (less than $0.25), or a bottle of beer ranges from 15-30,000 VND ($0.75-$1.50).