Travelling to Angkor Wat? 9 Things to Know
1. Siem Reap is the main hub town for the Angkor Wat area and nearby temples. Closest temple is 6km(4 miles) away.
2. You will need to purchase a permit, for one or several days.  You can purchase one at the gates/entrance to the temples, North of Siem Reap.
3. The best times to see the temples is early in the morning and at sunset.  At sunset, the view can be spectacular!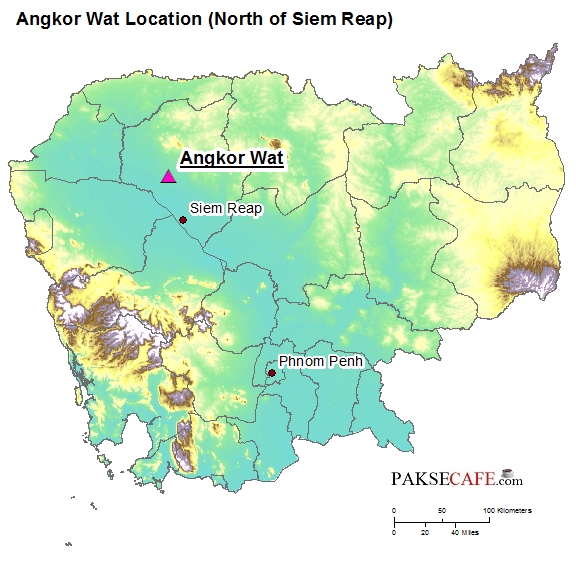 4. Five monuments are a must see, Angkor Wat, the Bayon, Ta Prohm, Preah Khan and Banteay Srei. If short on time, visit Angkor Wat, Bayon or Ta Prohm. Ta Prohm is know for having jungle overgrowth as seen in many classic photos of Cambodia.
5. All temples are well marked and easy to get around. A well maintained road system network connects each major temple.
6. A visa is required for all foreign nationals entering Cambodia; exceptions are Laos, Vietnam, Philippines, Singapore and Malaysia. You can get a Visa at any Cambodia embassy  or upon arrival at a major border crossing or airport (immigration section). Please visit http://evisa.mfaic.gov.kh for detail information.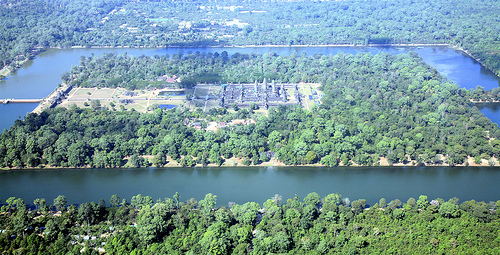 by jurvetson Over view of Angkor Wat
7. Make it a weekend trip from Bangkok, as many daily direct flights occurs to Siem Reap, making it an excellent weekend getaway.
8. There is a departure tax of 25 dollars(USD) when flying out of Cambodia for international flights. (12USD for children under 12).
9. Saigon to Siem Riep and Adventurous?  Take a a river cruise (Pandaw.com).   The river cruise can be expensive for some, a cheaper way is taking a river tour from Ho Chi Minh City to the border of Cambodia.  Then take a speed boat/short bus ride to Siem Riep.   If short on time, there are numerous direct flights.  Click here to find out more which Angkor Temple to visit during sunrise.