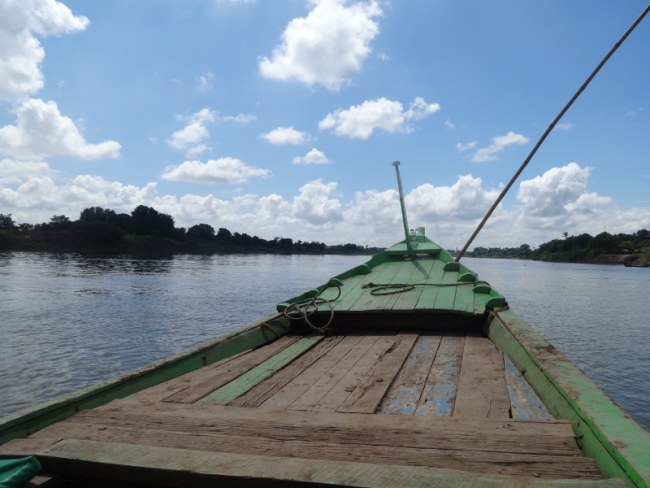 Tourism in Mandalay Myanmar: What to See
With the borders now open, Myanmar(learn facts) has quickly found itself at the forefront of many Southeast Asian travel itineraries. Well worth the visit, Myanmar provides an incredible diversity of cities and sights to see. Mandalay tourism is growing as the second largest city in the country, offers a relaxed environment and a variety of destinations to visit.
The bus from Yangon takes anywhere from ten to twelve hours and will cost you about $10-$15 USD. Once you get there, find one of many hotels and set off on exploring all that Mandalay has to offer.
Your itinerary should include the following:
U Bein Bridge
U Bein Bridge is both the oldest and longest teakwood bridge in the world; it is rumored to have been built in the mid nineteenth century.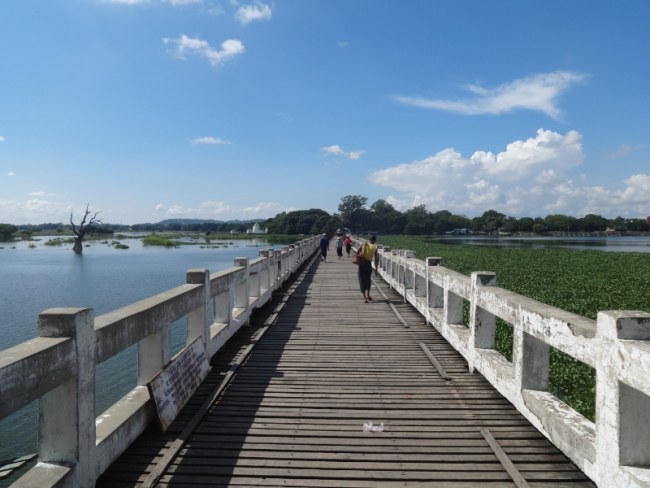 It functions as both a tourist attraction, but also an important location and passage for the local population; you will see a variety of fisherman out swimming and in canoes as well as monks walking to and from the temple. Going to visit the bridge at sunrise or sunset is preferred; there are beautiful views over the lake.
Mandalay Palace
The Mandalay Palace was the final royal palace that the Burmese monarchy lived in; it is a sprawling network of buildings and temples and covers a huge land area. It is protected by a moat (which is over 60 meters wide) and fenced in by a huge wall; there have been some reconstructions throughout the past 20 years, though they are faithful to the original designs of the Palace.
Sponsored Link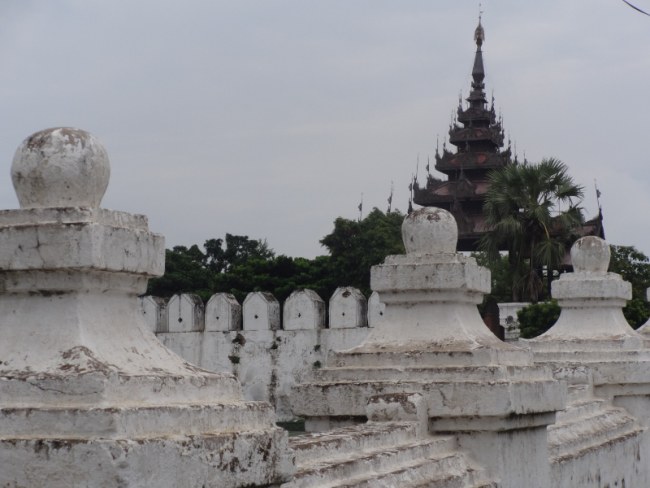 Though you can walk around the grounds pretty quickly, you can easily spend a while here admiring the impressive attention to detail.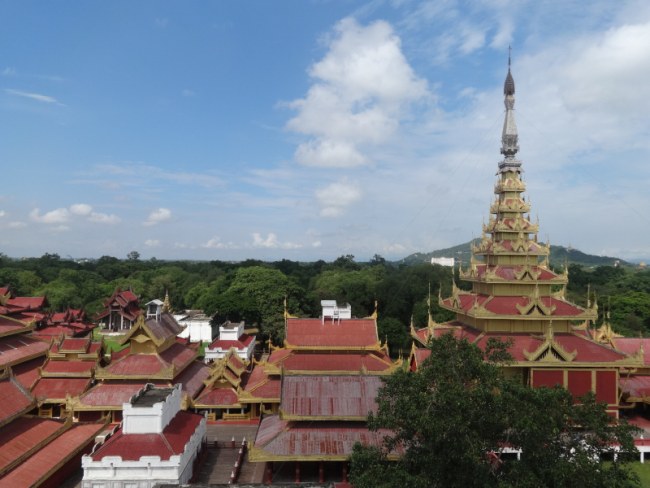 Religious Sites
 Mandalay, like many big SEAsian cities, is loaded with temples and monasteries to visit; Myanmar's second holiest site (besides Shwedagon) is located in Mandalay (called Maha Myat Muni Paya). Hire a motorbike taxi or a bicycle for the day, and hit up the various monasteries and holy places; many have unique attributes and are worth the visit.
Mandalay Hill
You can take a motorbike taxi for cheap to drop you by the bottom of a Mandalay Hill; as it sounds, this is a hill that provides an excellent look out over the entire city. You can climb a zillion stairs to get to the top (or opt for a motorbike taxi), and you will be rewarded by amazing views and photography ops.
Innwa Island
If you opt to do a motorbike tour around Mandalay, chances are you will end up on a boat over to Innwa Island. Once on the other side, your only option is to take a horse cart around the island; though it can be entertaining to see the various sights around the temples, the competitive yelling by the horse cart drivers can be a bit overwhelming. However, the ride on the river is quite nice.