4 Standard Things to do in Saigon Vietnam
What are you favorite things to do when traveling? Some people may choose to spend their time lounging on the beach, while others prefer the hustle and bustle of city life.
No matter what your travel style might be, Ho Chi Minh City formerly Saigon has something to offer.  To help out, here is a map and explanations of each site below.
Vietnam is a country that is rich in history, with plenty of sites to visit and explore.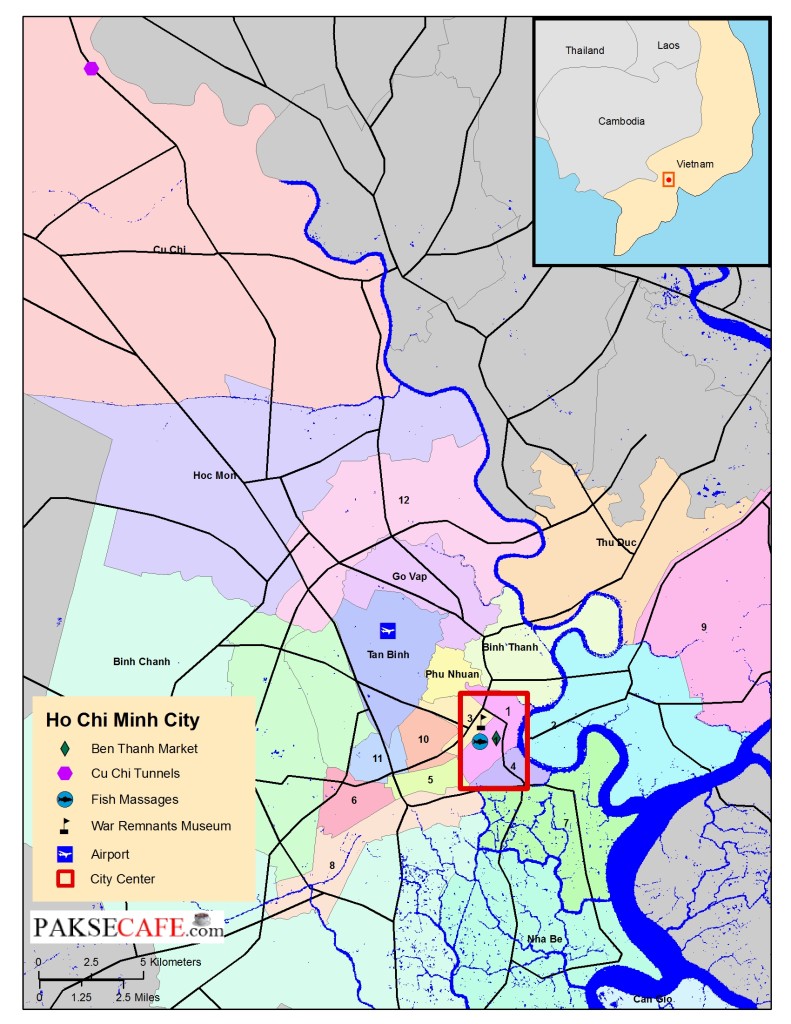 Things to do in Ho Chi Minh City(Saigon) Vietnam
For the History Buff
Those who are interested in the Vietnam War will want to start with the War Remnants Museum. The museum not only offers information, but also vehicles, weapons, and other relics from the war.  The museum is located in district 3, within the city center.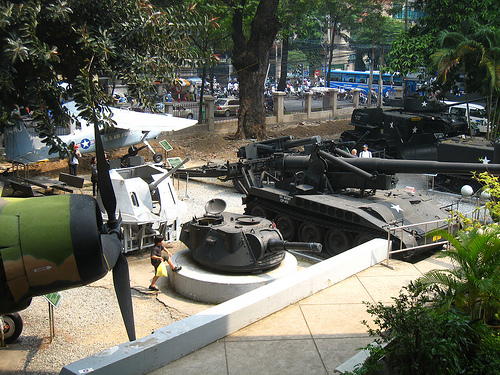 by dane brian – War Remnants Museum
The Cu Chi tunnels are another site that you won't want to miss. Take a tour of the tunnels to continue your history lessons and learn more about this fascinating aspect of the war.  As you will notice from the map, Cu Chi tunnels is located about 35 km north from the Ho Chi Minh city center.  Many tours will take you there, plan ahead to find one that suits your vacation plan.
Sponsored Link
For the Foodie
It's no secret that the food all over this part of the world is well worth traveling for. While you'll be sure to find a wide variety of excellent restaurants around the city, Ho Chi Minh City may be most well known for the incredible street food. Stop to grab a bite to eat on the sidewalk as you travel from one destination to the next. If you do decide to find a place where you can sit down to enjoy your meal, look for noodle shops that are off the beaten path.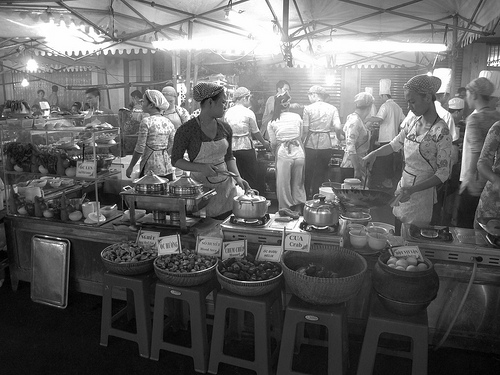 by epicxero Street Market equals Cheap and Delicious Foods
Street food is found all over Ho Chi Minh City and can be so overwhelming for a new tourist.  Here are 2 sites to guide you to the best stalls.
For the Laid Back Traveler
Sometimes, you just want to use your travel time to relax and unwind. You'll have plenty of opportunities when exploring the city. Spas all over the city offer great deals on massages. Get a traditional massage or try out the face massage offered at many spas. For those who are feeling more adventurous, the city is also well known for its fish massages. Stick your feet into a pool of water while tiny fish swim around and exfoliate your skin.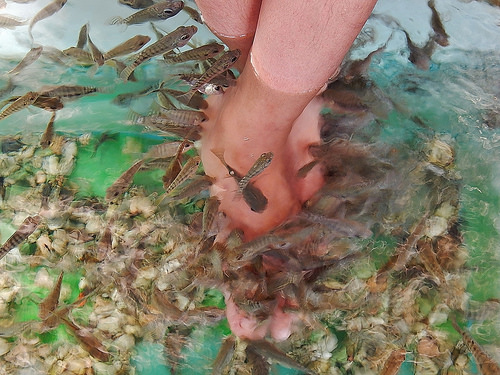 by mikecogh Fish Massage
If you are really interested, you can check out Zest Spa & Fish Massage(60 Bùi Thị Xuân Q.1 HCM, Ho Chi Minh City, Vietnam) which is located in District 1 from the map.
For the City Adventurer
Are you looking forward to immersing yourself in the culture of a new location? You'll have your pick of museums, monuments, entertainment, and other attractions. Ben Thanh Market is your destination for shopping in the city. Karaoke is a popular pastime and you'll find plenty of places to take part.  Ben Thanh can also be found in District 1 and most of the amenities you need will be found here.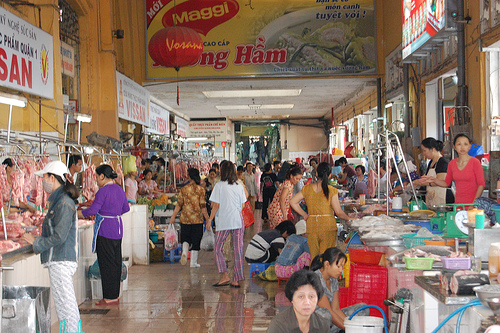 by kentgoldman – Ben Thanh Market
Ho Chi Minh City is also full of temples and monuments. If you are feeling very adventurous you can take a tour to Cao Dai Temple  to take in its beautiful architecture and design.  Cao Dai Temple is located quite a ways from Ho Chi Minh City, about 60 miles north west.  What's interesting about this temple is the religion is an homegrown one which adheres to a combination of different religions and religious/non religious figures.  More info on Cao Dai temple can be found here from the NY Times.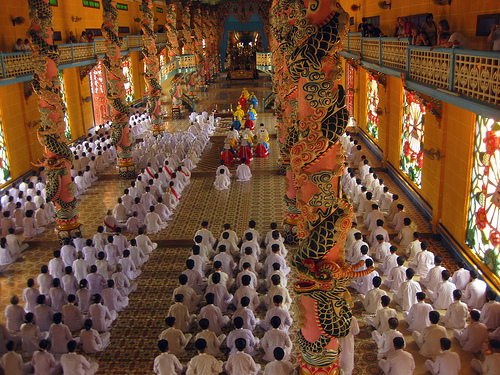 by sweet_redbird Cao Dai Temple
How will you spend your time in Vietnam (facts)? With so much to see and do, there is truly something for everyone, no matter what your travel style might be.