What are the TOP Beach Resorts in Vietnam to Stay?
Aside from being known for exotic rivers, Buddhist pagodas and post war museums, Vietnam is also popular for its stunning beaches where you can have a relaxing and enjoyable vacation. This once unruly place that marked the infamous Vietnam War is now a haven for tourist where guest arrivals can go up as high as 3 million annually.
This easternmost country of the Indo-China Peninsula has a mountainous border with neighboring countries like China, Laos, Thailand and Cambodia. On the other side, Vietnam has a vast coastline filled with beautiful beaches. What is good with having a vacation in Vietnam is that you can find several beach resorts along the coast that will make your stay more relax and comfortable.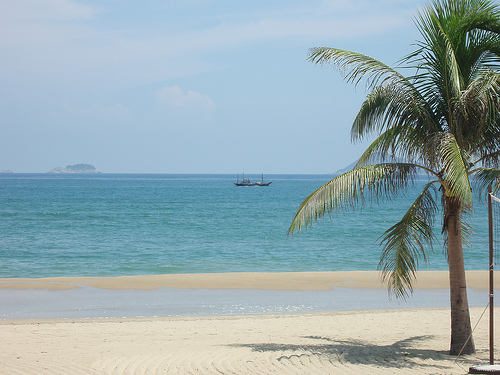 by sixty4coupe
Six Senses Ninh Van Bay Resort – Khanh Hoa
One of the famous beach resorts in Vietnam is located in Khanh Hoa. Taking an hour ride from Cam Ranh International Airport and a 20 minute boat ride leads you to a resort overlooking the east Vietnam Sea. Six Senses Ninh Van Bay Resort gives you this sensation of an island life where you can enjoy the dramatic bay setting with remarkable rock formations. This resort has a long white sand beach with adjacent towering mountains.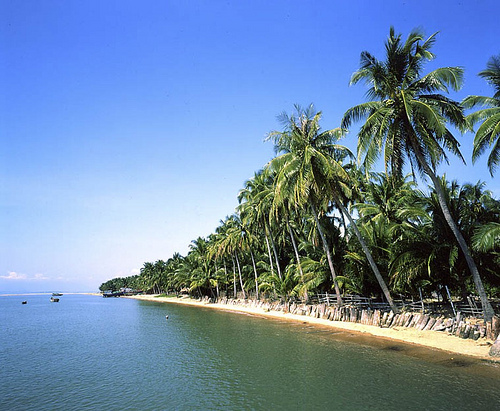 by vanlaphoang
What is good with this resort is it is situated in the calmest part of the bay where you can enjoy different water sports. If you are a scuba diver, you can explore a nearby pristine reef where visibility reaches over 30 meters. Most of the villas are located at the mountainside where its modern architecture has fitted the Vietnamese tradition. Each bedroom has an en suite washroom and large walk in closets. Often chosen by guest are the pool villas which have a plunge pool that offers you a stunning view of the bay and mountain ranges of Nha Trang.
Vinpearl Da Nang Resort and Villas – Da Nang

Another popular beach resort will take you to the beautiful shores of Da nang. Situated in the gentle slopes of Non Nuoc Beach which is just 15 minutes away from the city via the north axis road, Vinpearl Da Nang Resort and Villas is an ideal holiday getaway by the beach. You will enjoy swimming in crystal clear waters and indulge in a seafood treat under the shade of casuarina trees.
Night time at the beach is very relaxing where you can unwind at the benches along the beach with a nice view of the moon. Among its 736 condotels and 173 villas inspired from the elegant twenties hotel, you can select the type of accommodation you want where you choose a room having a garden view, pool view or ocean view. The resort also offers tours to nearby tourist sites like the Marble Mountains and Tu Hung Stone Arts.
Sponsored Link
Banyan Tree Lang Co – Southern Coast

The tranquil scenery of Vietnam's southern coast is a perfect spot for a quite beach getaway where you can stay at the Banyan Tree Lang Co. Built on the shores of a crescent shaped bay surrounded with ecologically diverse mountains and national parks, Banyan Tree will surely give you a true relaxing and rejuvenating experience. After dipping in the privately owned Golden Beach, you can retreat by choosing one of the 32 lagoon villas and 17 beach villas that have an opulent design representing old Vietnamese dynasty each having its own private pool. The hillside villas are the common choice of honeymooners where you can have a terrific view of the ocean.
Vietnam's top beach resort doesn't just feature the beauty of its beach but also the aesthetic value of its natural surrounding making you one with nature. Guest impression does not limit to great food and accommodation but they opt to describe it as a retreat in splendid isolation.