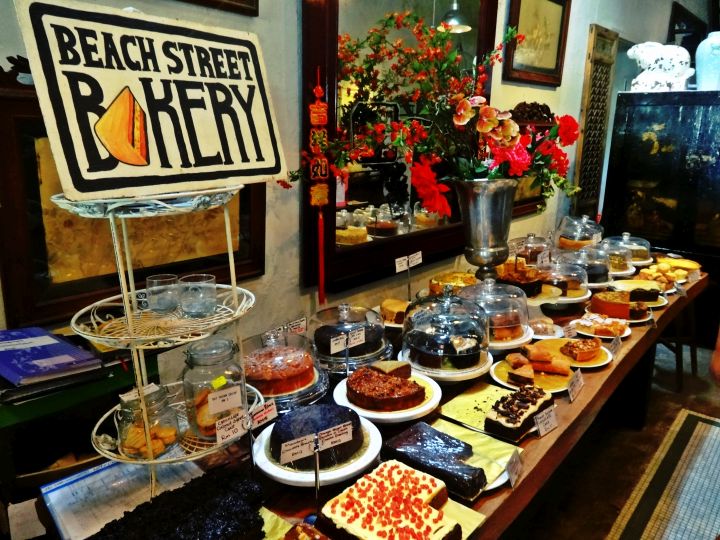 What are the Best Cafes of Penang, Malaysia?
In Southeast Asia, Penang is known to be a foodie's heaven. Between the savory local street food and the abundance of delicious western restaurants, it's not hard to understand why. Georgetown, specifically, is a great place to relax over a cup of coffee and good food at one of the numerous cafes that inhabit the beautiful colonial streets. Here is a guide to some of Georgetown's best cafes.
Mugshot Café – 302, Lebuh Chulia
There is something to be said about a café that doesn't overwhelm you with options; Mugshot knows what they do right, and their offerings are limited in the best possible way.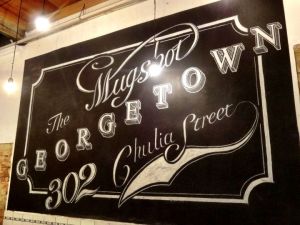 They have amazing coffee, and most people come here to pair it with the yogurt—they top their thick homemade yogurt with options like mango and walnuts or jackfruit and melaka. They also have amazing bagels that are served with cream cheese or eggs/bacon/sausage (bagels are a rarity in SE Asia, and Mugshot does them right!).
The café itself is nicely decorated, and is a great place to fuel up for a light breakfast before wandering around Georgetown. Get there early if you want to find a seat; it's one of the busier cafes in the city, as it is located on Chulia.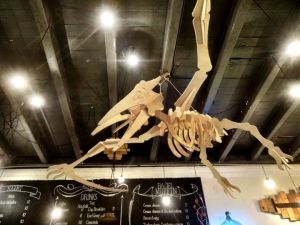 Sweet Time in Sugar Honey – No 26, Lebuh Campbell
This is a relatively new café, with good offerings for both food and dessert, as well as really friendly staff members. The owners are often there, and are happy to give you suggestions about what to order (they speak very fluent English).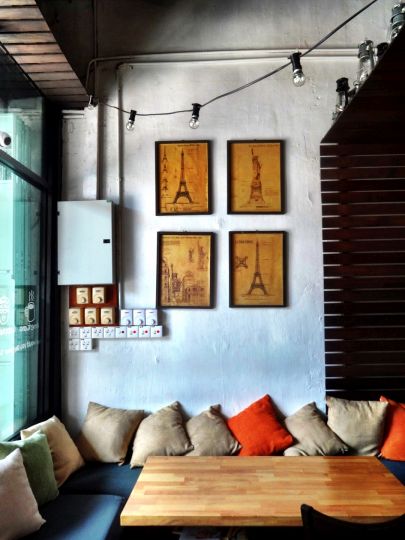 Sponsored Link
They specialize in waffles, which are served both sweet and savory (try the waffle with smoked salmon, followed by one with honey and chocolate sauce). They also have amazing herb French fries and good sandwiches; Sugar Honey is a must for breakfast or lunch (or both!). They do have some vegetarian friendly options as well, which is a plus.
The café itself is very aesthetically welcoming, and they sell a lot of random art trinkets and souvenirs (think: postcards, posters, stamps, etc.) that are fun to look at. Stop by for a good meal, or try one of their special coffee flavors.
ChinaHouse – 153, Lebuh Pantai
One of the best places to spend an afternoon in Georgetown, ChinaHouse is a prime spot any time of the day. An art gallery-cum-restaurant-cum-bar-cum-performance venue, there is almost guaranteed to be something going on at ChinaHouse no matter when you're there. The café is actually three separate buildings, linked by a beautiful courtyard.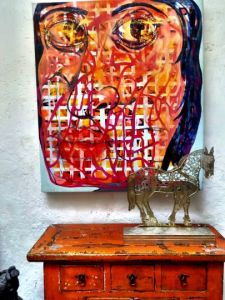 The menu is insanely long, and makes it really difficult to make any decisions; it offers many options that travelers miss while backpacking through Asia (big healthy salads! Mezze plates! Pesto! Quesadillas!). They are home to Beach Street Bakery, and there is typically a huge spread of enticing desserts when you walk in.
Be sure to check out their Facebook to see what kinds of happenings they have while you are in town—whether it is an art exhibit or music event, you'll be sure to enjoy your visit to ChinaHouse.