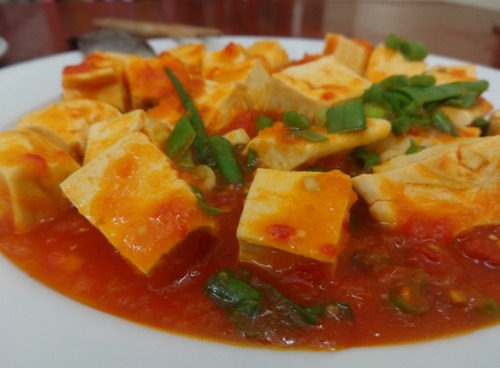 Are you a Vegetarian and Travelling to Vietnam? What you need to know.
I'll begin simply by saying that being a vegetarian in Vietnam is hard. It's not impossible. But it's hard.
Vietnam is known as a Mecca for foodies – just ask famous epicure Anthony Bourdain, who claims that Vietnam is his favorite place on earth to eat. The street food is abundant, cheap, and packed with flavor…and meat.
However, if you are vegetarian, don't lose hope – even though the streets may be overflowing with the smell of phở bò and bún chả, there are some delicious and widely available meat-free options.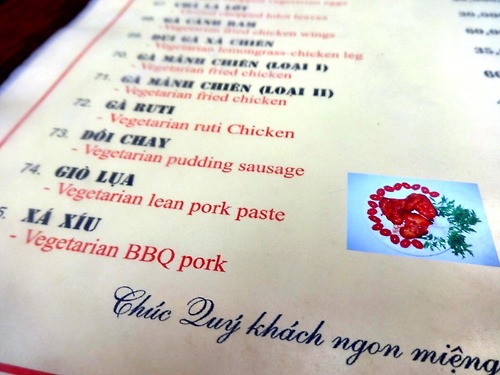 Where to find these Vegetarian Restaurants?
In most major cities (Saigon, Hanoi, Hoi An, etc.), you can find restaurants that are exclusively vegetarian – they are often denoted with the words cơm chay (this translates, roughly, to "vegetarian food"). This is, obviously, the easiest option to find vegetarian food, as the menu caters specifically to your needs, and you can be confident everything is prepared sans-meat.
It is worth noting that, while the majority of native Vietnamese people are carnivorous, there is a vegetarian population that is typically Buddhist– therefore, you are more likely to find these restaurants near temples. Faux meat is very popular at said eateries – whether that deters or attracts you, you can definitely find all the famous Vietnamese eats here as close to 'authentic' as is possible.
Vegetarian Dish Options
However, even if a restaurant is not strictly vegetarian, there are a few options that consistently seem to be offered – many of these dishes are popular among Vietnamese meat-eaters as well. One of the most popular dishes is bún đậu – fried tofu, which is typically served with rice noodles and fresh herbs.
Another popular tofu dish is đậu sốt cà chua – tofu in tomato sauce. The tofu is usually left uncooked, though it is sometimes fried – while seemingly simple, the tomato sauce is savory and typically prepared with lots of garlic and onion.
Sponsored Link
Another popular Vietnamese dish, gỏi cuốn, or spring rolls, can be prepared with no meat and served either fried or fresh. Vietnam also has many healthy, green vegetables – the most common of these being morning glory (rau muống), which is a long stemmed leafy green that grows in water.
Also popular are chayote (su su) and cabbage (bắp cải). Egg is a good protein source, and is commonly eaten as an omelette (trứng tráng) on bánh mì (a baguette) with hot sauce.
And, when you are ready to catch a break from Vietnamese food, many tourist hot spots have Western offerings to satisfy your cravings. These restaurants and cafes are typically owned and run by expats, so they tend to be more accommodating to dietary requests.
Understanding Customs and Dietary Issues
It is worth noting that, while traveling in a foreign country, one must decide how strict he or she is willing to be with the food they eat. There will inevitably be unforeseen dietary issues that you are not faced with in your home country– for example: are you willing to eat fish sauce, which is used in almost all Vietnamese dishes? Are you okay with someone using their chopsticks to eat off a plate of meat, and then a plate of vegetables you are eating from? (Most meals in Vietnam are served "family style" — on big plates that everyone shares). Are you okay with eating "vegetarian" phở from a street vendor if you are unsure whether the broth was made with beef? These are all questions to consider as a vegetarian — if you are completely unwilling to compromise or be lenient in regards to your dietary needs, Vietnam may not be the best place for you to travel!
Here is a short glossary of some useful vegetarian food terms. Remember: in Vietnamese, symbols over certain letters denote a different kind of tone. There are many words that look the same, but an accent angled the wrong way can give an entirely new meaning to a word.
Saying or spelling out these words to explain to someone that you are vegetarian can be extremely helpful!
Vegetarian: ăn chay
No meat: không thịt
Vegetable: rau
Vegetarian food: cơm chay
Tofu: đậu
Mushroom: nấm
Egg: trứng
Fruit: trái cây