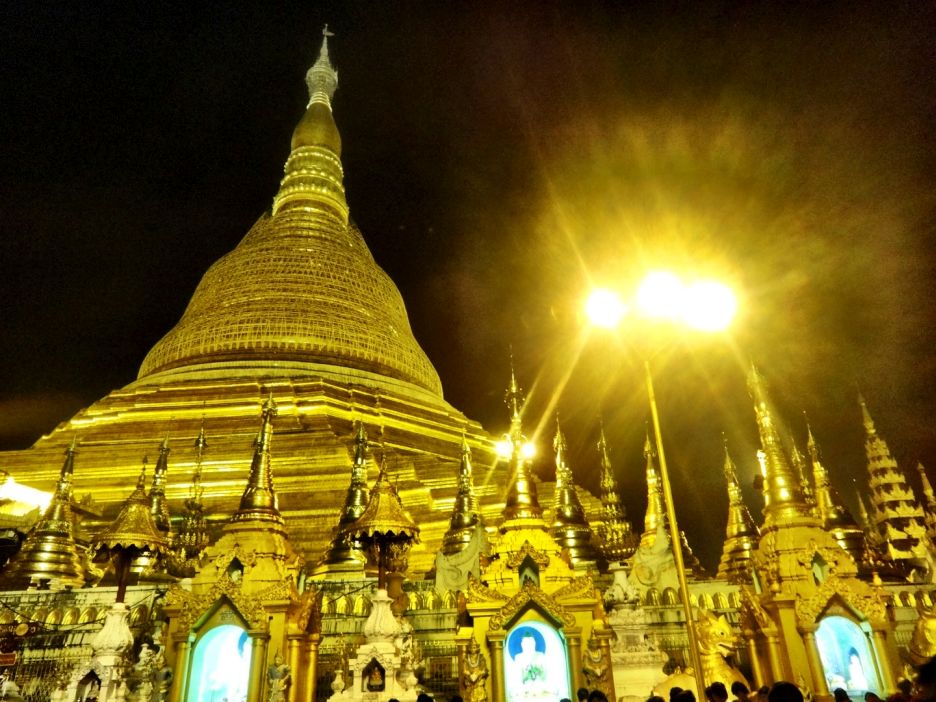 Visit Shwedagon Pagoda Now! Cost, Festivals and Important Info
Within only two and a half years of the border opening to tourists again, Myanmar (Burma) is quickly earning a reputation as a "must-see" country in SE Asia; between the stunning landscape and friendly people, it's not hard to see why. As more and more tourists infiltrate the pristinely untouched country, one thing is for sure: NOW is the time to visit Yangon, Inle Lake, Bagan(land of 2000 Temples) and the southern beaches of Mergui Archipelago.
Border Crossing to Myanmar
While overland border crossings are beginning to open, most tourists opt to fly in to Myanmar via the former capital — Yangon (or Rangoon). The country has decided to try out a pre-arranged online Visa system, though it may still be smoother to arrange prior to visiting (this can be done at the embassy in Bangkok, Hanoi, Phnom Penh, etc.).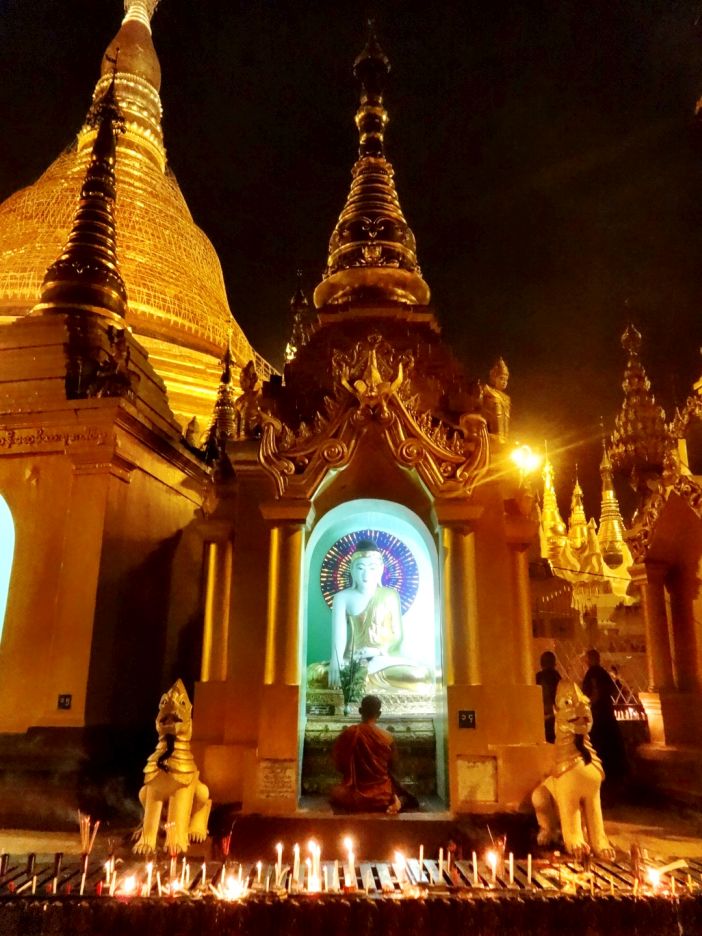 The most prized and awe-inspiring tourist attraction in Yangon is indisputably the Shwedagon Pagoda. Rumored to be 2,600 years old, this is not just the oldest pagoda in Myanmar, but in the world. It houses eight of the Buddha's hairs from the sixth century, and has an immense history, replete with earthquakes, protests, and many renowned visitors. The grounds of the 99-meter tall pagoda and stupa are enormous; one can easily spend hours wandering, observing, and taking photos of the various temples and statues.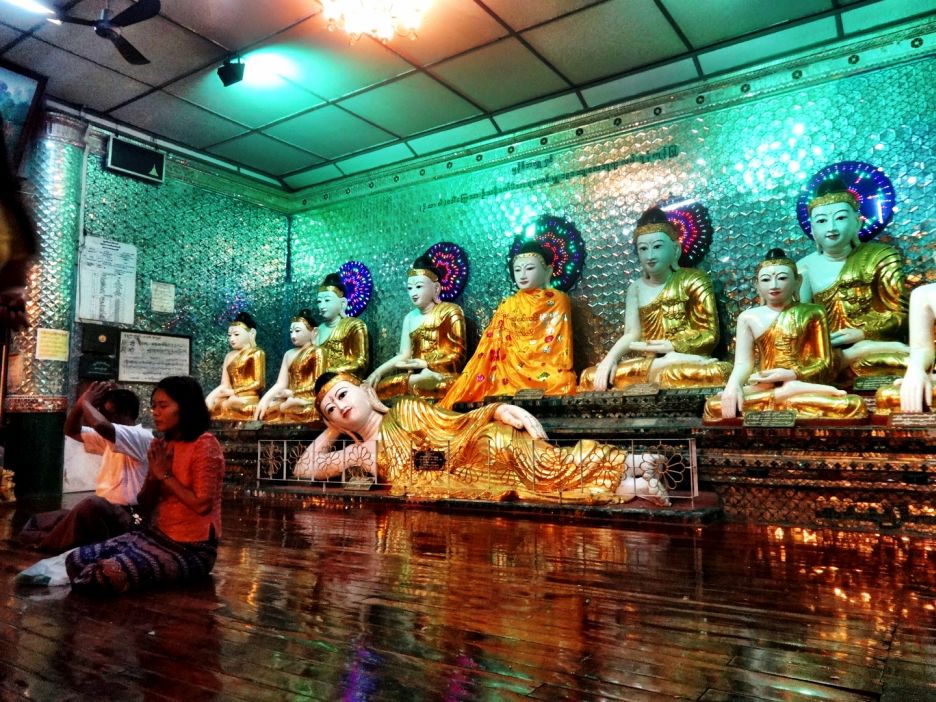 Shwedagon Pagoda Festivals
While most visits to the Pagoda are relatively quiet, there are various festivals throughout the year when thousands of Yangon residents flock to Shwedagon to pay their respects. Most notably is the Shwedagon Pagoda Festival in March (held on the full moon), as well as the Full Moon Day of Thadingyut (also called the Festival of Lights) in October.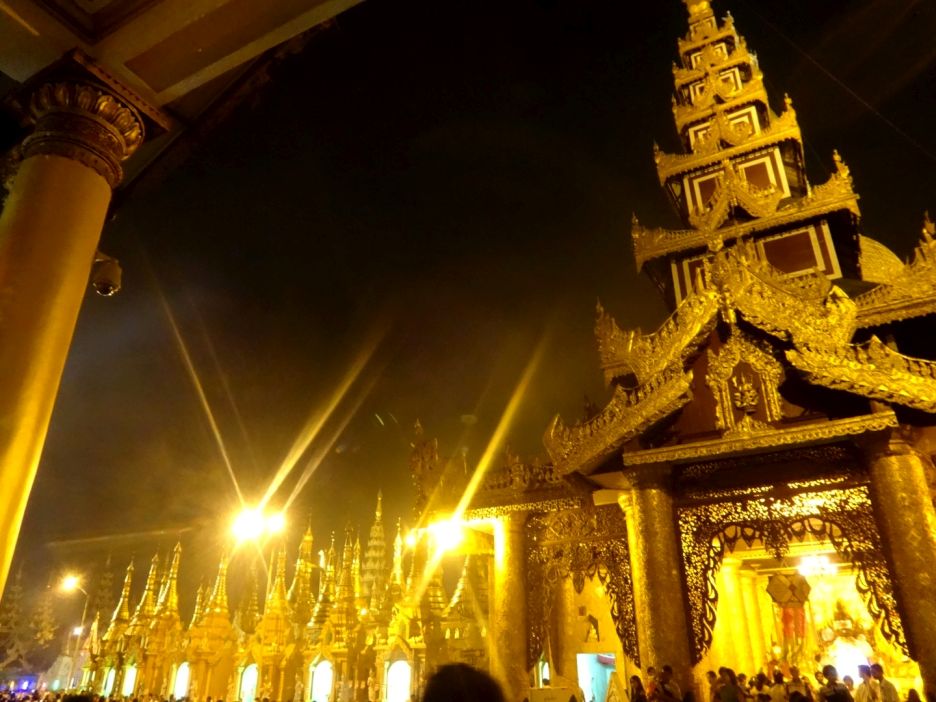 What to Wear and Cost
As with most all pagodas in SE Asia, visitors should dress appropriately; this means covering shoulders and knees. Only foreigners must pay to visit Shwedagon; originally a $5 fee (5,000 kyat), the tickets have been conveniently stamped over with a new, steeper price–$8 (8,000 kyat).  Shwedagon's appearance on the Yangon skyline contributes to the magically surreal feeling of the city; this Pagoda alone justifies a trip to Myanmar.
Sponsored Link