5 Must-See places in Hanoi
There is no shortage of sights to see in Hanoi, Vietnam; as the capital and second largest city in the country, the city of Hanoi is both historically and culturally rich. No matter your particular interest, Hanoi has something to capture the attention of any and every traveler.
1. Hoan Kiem Lake & The Old Quarter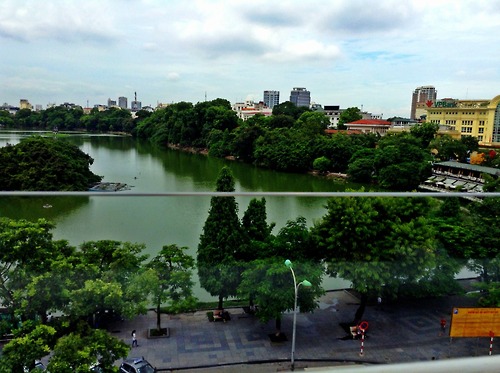 Hoan Kiem Lake is the focal point of the entire city of Hanoi – located in the Old Quarter, most tourists will find that their hotels and guesthouses are close by. It's a lovely place to take a stroll; many of the locals flock here for ice cream each night.
That said, no trip to Hanoi would be complete without getting hopelessly lost in the maze…errr, streets…of the Old Quarter. One of the best places in SE Asia for shopping, the Old Quarter is also an invaluable spot to witness all the chaos and idiosyncrasies of Vietnamese life.
2. The Temple of Literature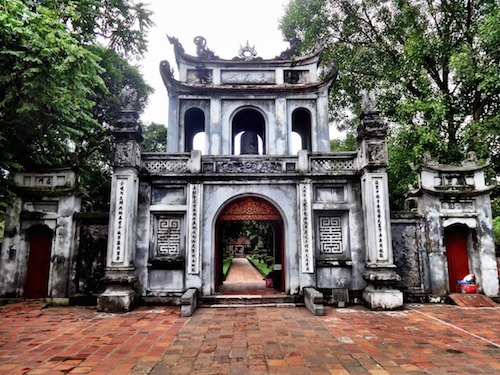 The name "Temple of Literature" is actually somewhat misleading—if you're imagining Buddha statues or a museum full of books, prepare to be confused. This Temple is actually home to Hanoi's first University; it was built in 1070, and thousands of students attended the beautiful estate to learn about Confucius and The Four Books.
Upon visiting, you are able to walk through five courtyards (each representative of a different level of study). In the final courtyard, you will see stone stelaes shaped like turtles – each is engraved with the names and birthplaces of the University's graduates. Tours are quite quick as the temple is not substantially sized, but it's informative and a nice place of peace among the chaos of Hanoi.
The Temple of Literature is located on Van Mieu in the Dong Da District.
Sponsored Link
3. Hanoi Women's Museum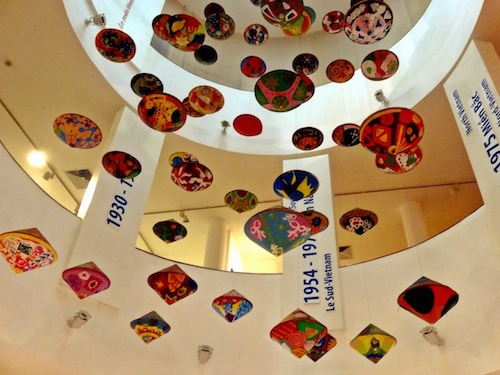 Hanoi is home to one of very few museums worldwide dedicated solely to women. The Hanoi Women's Museum seeks to demonstrate and honor the various ways that females have impacted the culture, history, and well-being of Vietnamese society.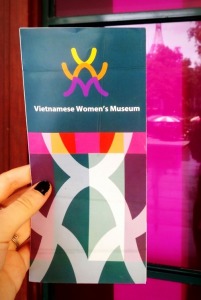 Each floor is dedicated to a different topic; some exhibits change monthly, but expect to learn about women in the family, women in history, and women in fashion (specifically among the various Vietnamese hill tribes).
There is particularly interesting information about the role women have played in various wars. Beautiful and inspiring in both architectural design and content, this museum is a wonderful place to spend an entire afternoon
The Hanoi Women's Museum is located at 36 Ly Thuong Kiet in the Hoan Kiem District.
4. Ho Chi Minh Mausoleum
Ho Chi Minh can be found all over Vietnam – he is the name of the largest city, he is on every single denomination of the currency (VND), he has his own museum, and, in Hanoi, you are able see his preserved body inside a Mausoleum in the city center.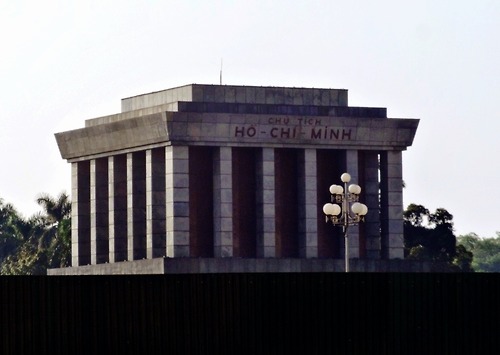 The Mausoleum is a huge structure surrounded by a park which is often frequented by locals exercising and enjoying time with family. You are able to visit Ho Chi Minh's body and pay your respects each day from 9 a.m. to 12 p.m. If you intend to visit, note that there is a very strict dress code – please cover your knees and shoulders to honor to Vietnam's most renowned General and leader.
The Ho Chi Minh Mausoleum is located just north of the Old Quarter on Hung Vuong in the Ba Dinh District.
5. Hoa Lo Prison
The Hoa Lo Prison is most famous for housing POW John McCain (USA) during the Vietnam-American War. The prison does indeed display some of his belongings (his flight suit and parachute); however, there is much more to be found throughout the prison's infamous corridors.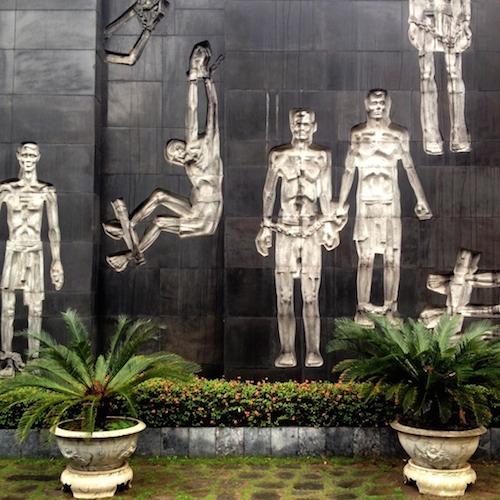 Utilized as a prison for the French and eventually the North Vietnamese, the now-museum located in the Old Quarter provides a startling look in to the history of both Hanoi and Vietnam as a whole. With a lot of amazing artifacts and reconstructions, the Hoa Lo Prison provides interesting and accessible historical information.
Ho Loa Prison is located at 1 Hoa Lo Street in the Hoan Kiem District.