Where are the South East Asian Headhunters?
Throughout history there has been a number of tales of beheading from many cultures of South East Asia. These headhunters took heads as prize possession or a symbol of victory in battle.   Some groups believe keeping trophy heads helped channel the spirits of the victims in order to provide comfort and fertility.  Above all, it gave the hunters a high status within their group.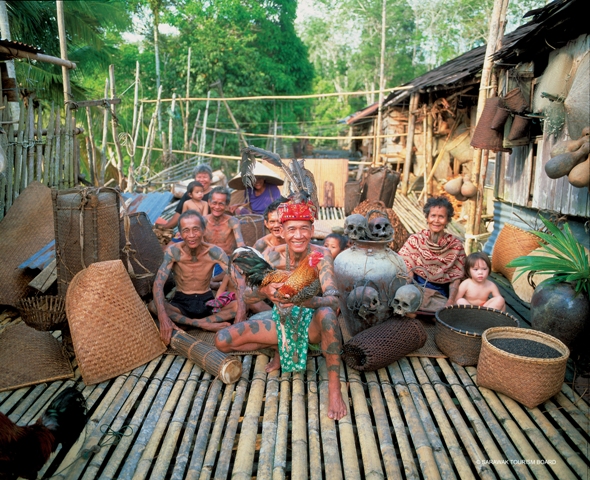 Headhunting can be found in many South East Asian Countries.
Anthropological writings describe headhunting practices in Southeast Asia by the Murut (Borneo), Ilongot (Luzon, Philippines), Iban (Borneo), Dayak (Borneo), Berawan (Borneo), Wana (Sulawesi, Indonesia), and Mappurondo (Sulawesi, Indonesia) tribes. The Wa tribe, whose domain straddles the Myanmar-China border, were once known as the Wild Wa for their ferocious headhunting that continued until the 1970s. The Naga tribes of Myanmar (and India) commonly practiced headhunting up to the 20th century. The Citak, a Papuan tribe in Irian Jaya, Indonesia, had such a fearsome reputation that their neighbours the Korowai lived in tree houses up to 40 metres off the ground!  www.aseantourism.travel
In the past, Headhunting was not only practice in South East Asia but many areas of Africa, Australia, the Americas and Europe(Balkans) throughout different periods of time.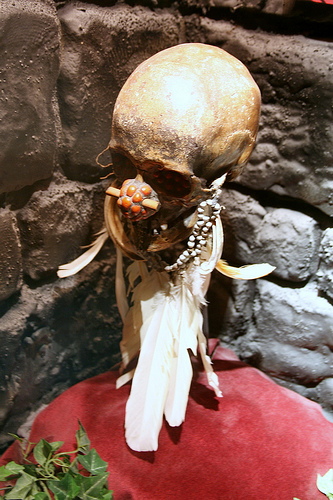 by cliff1066 Cannibal skull from Borneo
Today headhunting practices do not exist, but groups such as the Mappurundo(Sulawesi, Indonesia) still hold tradition by using coconuts on stakes instead of heads for special events and celebration.
A movie called Warriors of the Rainbow: Seediq Bale (2011) based on the Japanese Occupation of Taiwan during World Word 2, puts an indigenous headhunting tribe in the forefront of defending their territory by putting fear towards their Japanese enemies.
If you are travelling through Borneo, make sure to check out the headhunter's trail.  It's a unique 5 days adventure visiting old headhunter villages and trekking through Borneo's lush forest and beautiful landscapes.