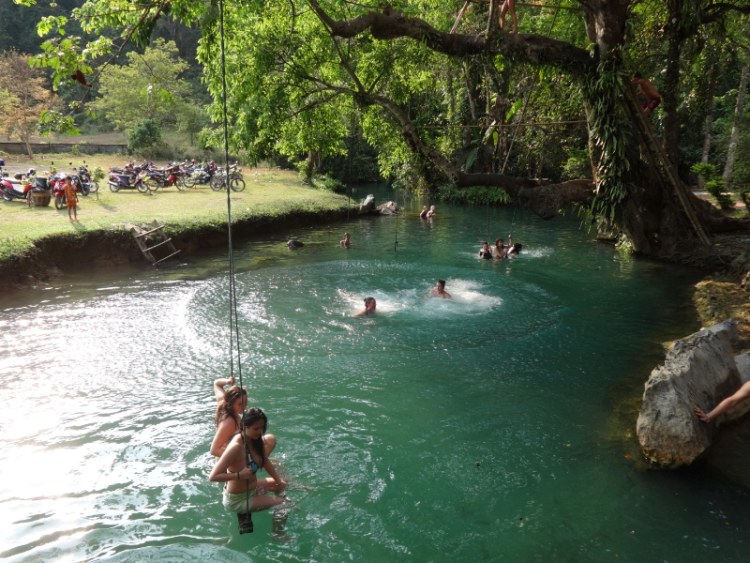 Blue Lagoon and Tubing? Southeast Asia's most Misunderstood City: Vang Vieng, Laos
Along the Southeast Asian backpacker trail, you will find a lot of people who immediately cringe when the city of Vang Vieng is mentioned.
What I have found is that most of these people have never actually visited Vang Vieng; they instead base their opinion on rumors and bleak news stories.
It's no secret that Vang Vieng has a bit of a reputation. In the past few years, many backpackers and tourists have died while intoxicated and river tubing in Vang Vieng's Nam Song River. For that, Vang Vieng has been deemed a destination for those seeking a raucous, and sometimes fatal, party.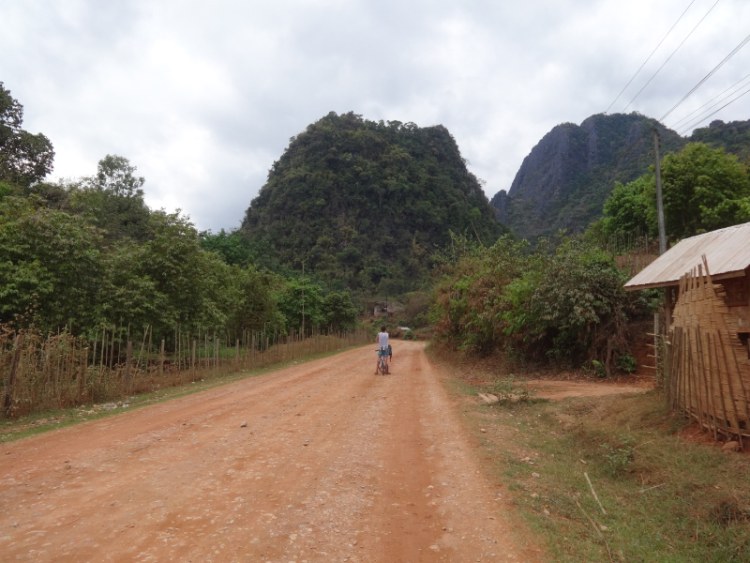 However, Vang Vieng is actually one of Laos' most naturally beautiful cities. The geography is truly unreal; caves, lagoons, mountains, karsts, and rivers are just a few of the highlights you can expect to see while visiting. This, in addition to the Laotian government's recent 'clean-up' of Vang Vieng (closing most of the bars located along the river) has the city back on the right track.
Vang Vieng is really a city that is intended for those keen on outdoor exploration. It offers a plethora of outdoor activities, that take place among some of the most beautiful scenery in all of Southeast Asia.
Make sure to check out the following if you want to get a "real" perception of what Vang Vieng has to offer:
1. Blue Lagoon Vang Vieng & Tham Phu Kham Cave
You can hitch a ride on a tuk-tuk or rent a bicycle to get out to this coveted spot. Blue Lagoon is a beautiful swimming hole with stunningly clear (and blue!) water. There are ropes to swing on and trees to jump off of, as well as swings in the lagoon to relax on. There is usually a large crowd hanging out, which surprisingly doesn't detract from the environment; it's a great place to spend a day.
Sponsored Link
Out by the Lagoon is also one of SE Asia's craziest caves: Tham Phu Kham. You have to rent a light to go inside, and the cave seems to go on forever if you continue exploring. The cave is considered to be sacred, and the main interior of the cave has a stunning gold reclining Buddha.
2. Biking through the Karsts
Renting bikes for the day and setting out on your own exploration is a great way to experience Vang Vieng's stunning scenery. There are some dirt paths to follow around, and you can search for hidden caves and other great viewpoints while out and about. Be sure to bike through the karst scenery on the opposite side of the bridge.
3. Tubing Vang Vieng: Nam Song
Yes, it's cliché, but tubing Nam Song is a must while you are in Vang Vieng (if for no other reason than to experience just how docile and beautiful the river is). You don't need to drink, and you don't need to jump off of anything (in fact, I highly discourage that…), but rent a tube and spend the day out on the river.
The scenery is unreal, and the river is extremely calm (especially in the dry season). If you go really early in the morning, or later in the day, you can avoid some of the big crowds and noise.
I would highly encourage anyone traveling through Laos (Info/facts) to at least give Vang Vieng a chance to oust any preconceived notions you may have about it; I would bet you'll be surprised with just how beautiful it really is.