The Picturesque Temples of Luang Prabang, Laos
Luang Prabang is definitely the most visited city in Laos, and it's not hard to see why. With a plethora of beautiful landscapes, historical sites, friendly people, and great shopping, Luang Prabang has something that appeals to everyone.
The city itself is located in north central Laos, and the city center is actually a UNESCO World Heritage Site.
One of the most popular sites in Luang Prabang is the monks collecting alms early in the morning; a huge procession of monks donning orange robes walk through Main Street to take alms.
As a predominantly Buddhist city, there are over 80 temples in Luang Prabang. Many of them are free to visit , and are great to walk through and to photograph. The temples are a vibrant addition to the city, and very central to the cultural life in LP; they are definitely worth a visit in order to understand and appreciate the city itself.
Here are some of the most beautiful and popular temples  to add to your itinerary in Luang Prabang.
Wat That Chomsi
Located on the top of a large hill, this temple is a perfect spot to watch the sunset; many travelers claim it is the best sunset in all of SE Asia! You are able to see the sun slowly disappear behind the mountains, with a picturesque view of the river below you; this is a must-see in Luang Prabang.
Be sure to get there early to get a good spot! It's also good to bring some snacks and drinks, as they are not available for purchase up top.
Wat Saen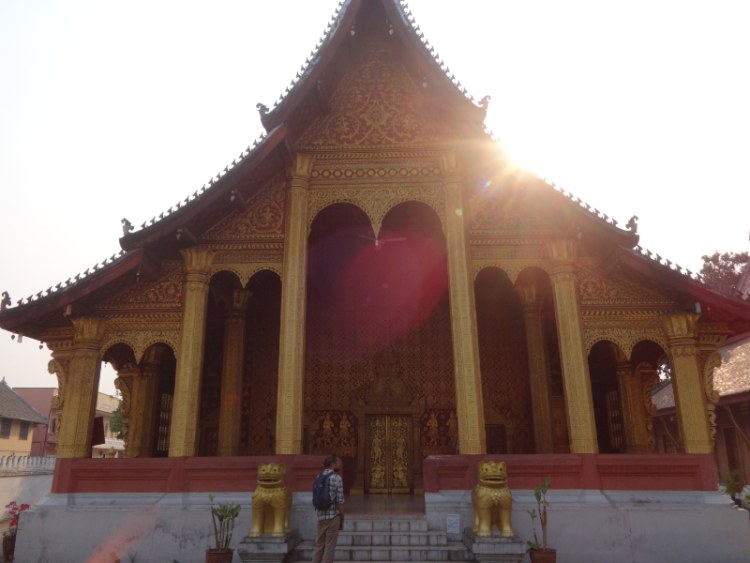 Sponsored Link
This is a huge temple complex just down past the main restaurants and walking street in Luang Prabang. The intricate detail in this temple is simply amazing; it glimmers at all times of the day, and can be wandered around for a while.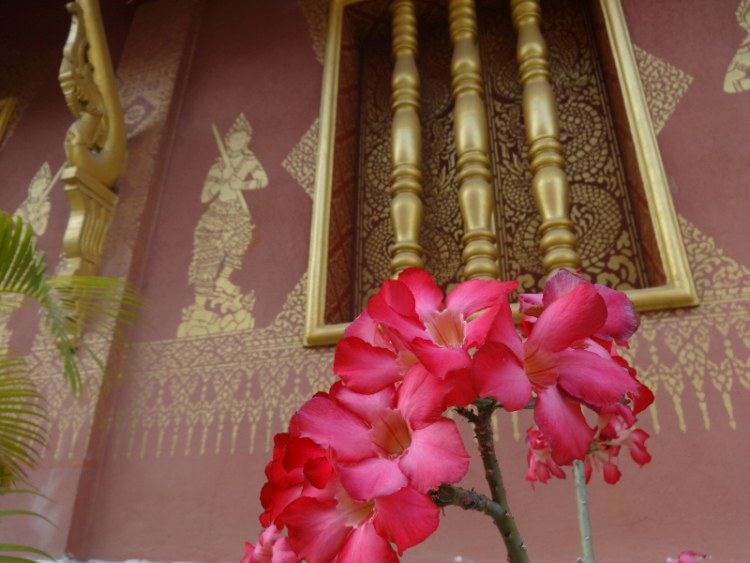 Wat Mai Suwannaphumaham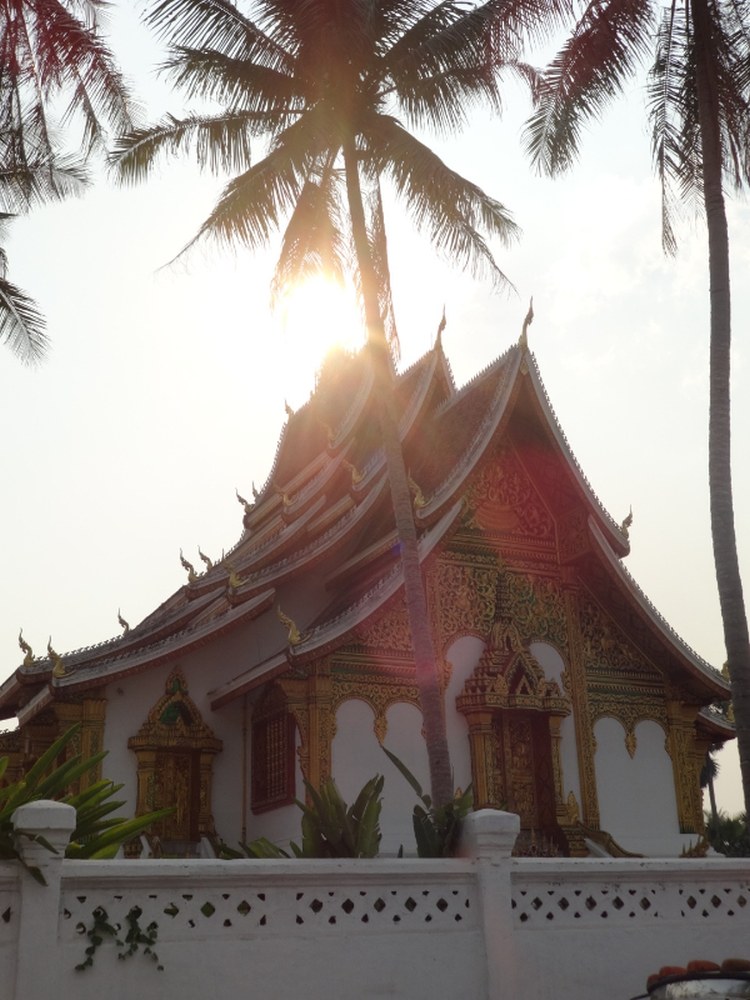 Located next to the palace, Wat Mai is a stunning backdrop to the main walking street in town. There is a series of scenes featured on the front of the temple that portray Laotian life and Buddhist beliefs. It is one of the most stunning and most photographed temples in the city.