Ca Na Beach the Beautiful! Vietnam
Ca Na beach in Vietnam can certainly be considered as one of the most beautiful and most popular beaches in Southeast Asia.  It is an impressive area which brings together the sea, forest and mountains into package.
Strong influences from Cham culture brings a unique cultural experience to the beaches of Ca Na beach.
Its cultural and natural beauty is the main reasons it is one of the most visited tourist place in Vietnam.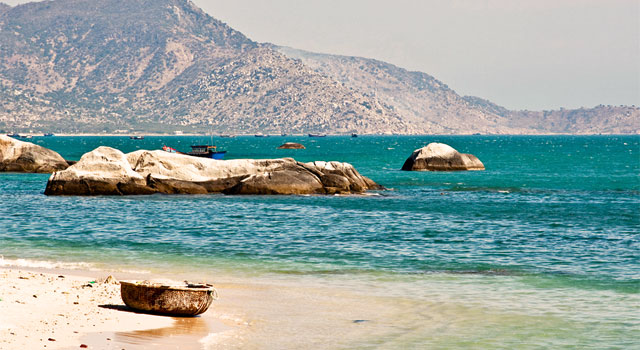 Location:
Ca Na is conveniently in a very favorable location on the trans-Vietnam railway, and is located 220 km east from Ho Chi Minh. The whole area stretches for over 12 km.  With very pure looking water and constant blue skies makes it a great place to escape to.
To understand more on Vietnam geography facts, click here.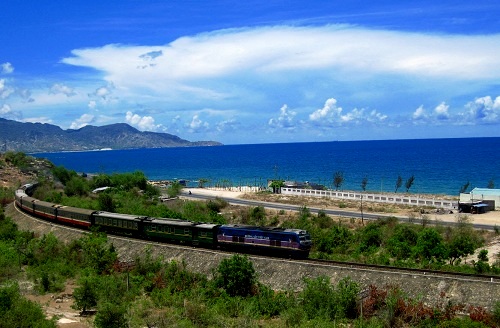 The area is known for beaches but yet the area is very diverse with the Truong Son Mountain range, high limestone cliffs, tropical jungles and many rare wildlife.  You will have no trouble finding lodging, since Ca Na is filled with many beautiful diverse hotels and restaurants to accommodate backpackers to people who want to spend money.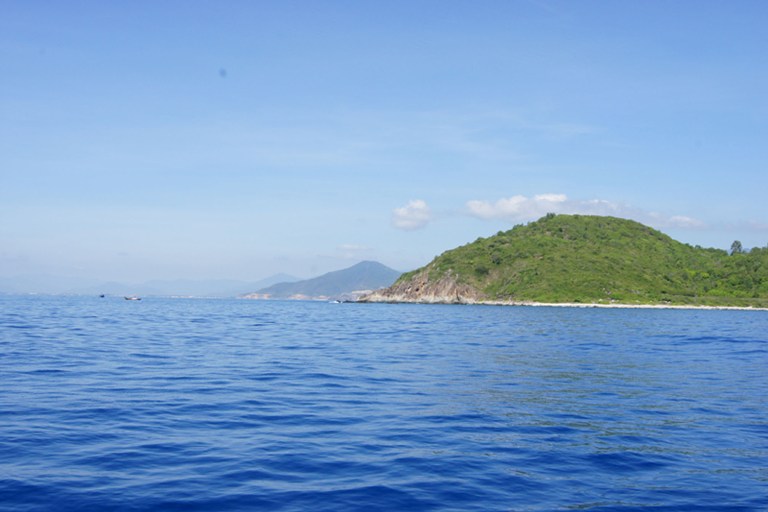 *An area near Ca Na that is a must see, is the small islet called Hon Lao.  Here you will see many various sea birds species and sea coral.
Fun History of Ca Na beach
During the 16th Century, the Cham royal family would spent a lot of time fishing and hunting wild game.  Many legends and stories are derived from this time and one of them depicts the King and Queen discovering a charm that had mystical forces behind it.  They name it "Nang Tien Ca," meaning Fish Fairy.  From that the name of the beach is derived.
Food
You will find many traditional food which may be exotic to some, but the main recommendation is to try any of the sea food dishes.  Many of them will have Nhi fish sauce, shellfish, crab, shrimps and herbs.