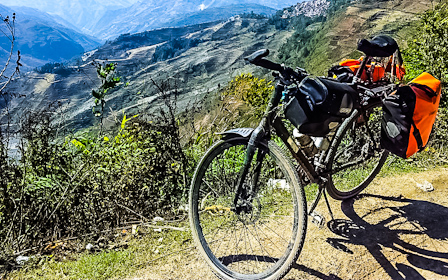 Kunming to Laos by bike
"I was out the door by 7am and tried to get some noodles from a startled lady. She had just opened so I had to wait a bit. After the noodles and a bit of chocolate I left for the hills.
And the hills, they started right there in Nansha. In fact, I was already on one. I carefully navigated through a minefield of free-roaming and bite-happy dogs and started the uncompromisingly steep 29 kilometer ascent to Xinjie (??).
Xinjie had the same old traffic congestion as the year before. I wondered if anyone had moved since then. The traffic jam was several kilometers long and showcased China's entire vehicle arsenal. I decided to give the town another pass and continued ten kilometers to the top of the mountain."
Source: Continue Reading @ gokunming.com