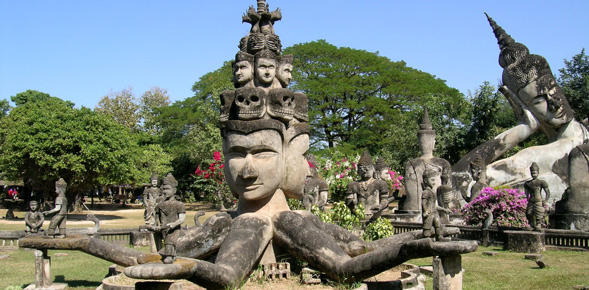 Is Laos tourism doing sufficient efforts to correct its weak image?
"Simply Beautiful- I love that slogan because this sounds so true. But unfortunately, it now lacks a strong campaign behind to promote Laos differently from other countries". A rather strong opinion which comes from one of Laos' most successful local businessmen in tourism, Inthi Deuansavan, Head of Green Discovery Tour Operator and Inthira Hotels.
Laos remains probably Southeast Asia's best kept secret destination. "This is a wonderful place for someone who wants to experience Asia from its most natural side. Trees, waterfalls, hills and mountains, relatively small cities have left Laos well preserved", says enthusiastically Alexandre Tsuk, Managing Director of Inthira Hotelsand also vice-president of the newly-to-be-launched PATA Laos Chapter.
Over the last ten years, tourism to Laos has grown tremendously. From 2008 to 2012, total foreign arrivals went up from 1.74 to 3.33 million, a jump of 91%. But numbers can be deceiving: neighbouring Thailand represents alone over 58% of all arrivals in 2012, while Vietnam added another 21.2% market share. Together, Thailand and Vietnam generated last year 2.64 million of all arrivals to the landlocked country. And their type of tourism is probably not the most interesting for a country. While Thais mostly visit Laos for shopping and casinos, Vietnamese go mostly to their neighbour for casinos, shopping or in transit to Thailand…"
Source(Luc Citinot): Continue Reading @ traveldailynews.asia