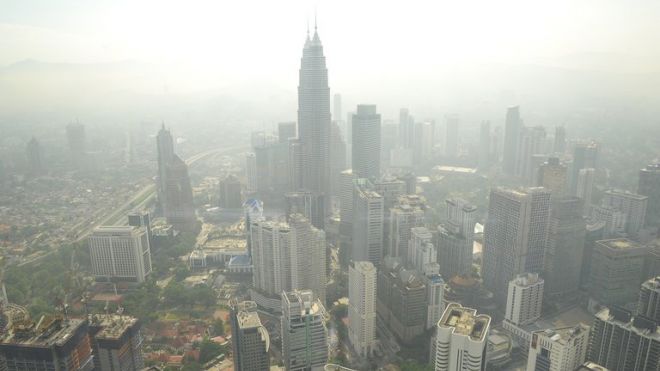 Haze from Indonesian fires returns to Malaysia
"Haze blanketed parts of Malaysia on Monday, weeks after the region suffered its worst pollution from forest fires in Indonesia in more than a decade.
Three areas — two in southern Malacca state and a third in Selangor near the capital Kuala Lumpur — recorded "unhealthy" air quality with readings above 100, according to the Department of Environment.
In Malaysia, Air Pollutant Index readings of 100-200 are branded "unhealthy". Readings in much of the rest of the country were below 100 at "moderate" levels.
A department official said the haze — caused by blazes on Indonesia's Sumatra island due to the slash and burn method of land clearance for cultivation — was expected to continue for two to three days before rain would bring relief."
Source: Continue Reading @ foxnews.com