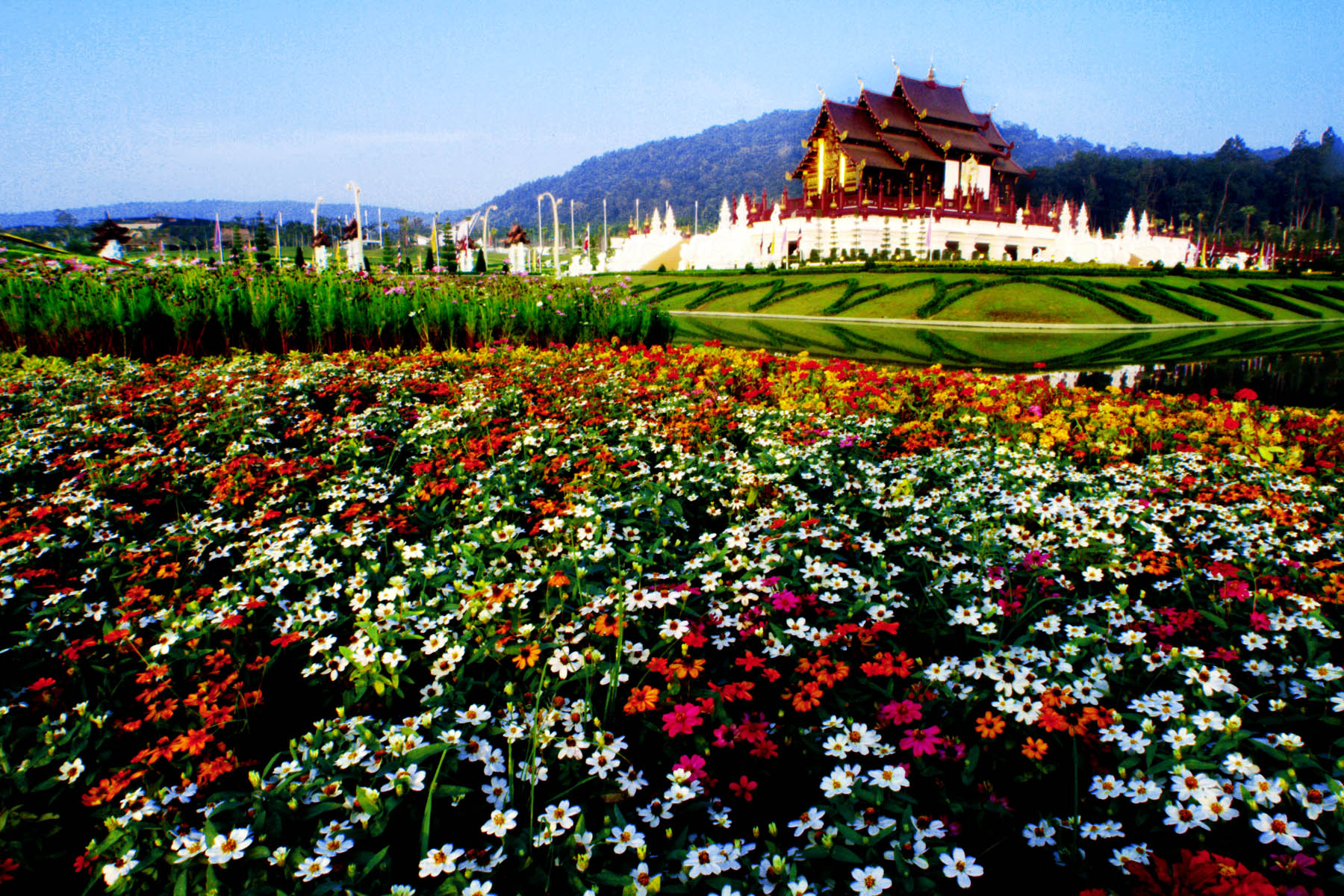 Chiang Mai Flower Festival
Chiang Mai this year hosted its famous Flower Festival from February 7th-9th, showcasing flowers in full bloom during Thailand's cool season.

The Tourism Authority of Thailand reports that the 38th Chiang Mai Flower Festival was held at Suan Buak Hat park, which became an open-air exhibition. Local and international visitors flocked to view the beautiful tapestry of home-grown flowers that blanketed the area.

The Festival's highlights included 41 elaborately-decorated floral floats on display at the opening ceremony. Over 10,000 visitors lined the streets to watch the parades. The floral floats competed to find the most beautiful and creative display, and the outstanding float for cultural preservation received a trophy.

Other highlights included several kinds of plant and flower competitions, as well as a Miss Flower and Miss Blooming Flower Beauty Contest. Other attractions included agricultural exhibitions, plant and flower sales, mini-garden landscaping demonstrations, a local product fair and pop-up concerts. Light-and-sound shows at Tha Pae Gate also wowed spectators.
Source: Continue Reading @ thestar.com