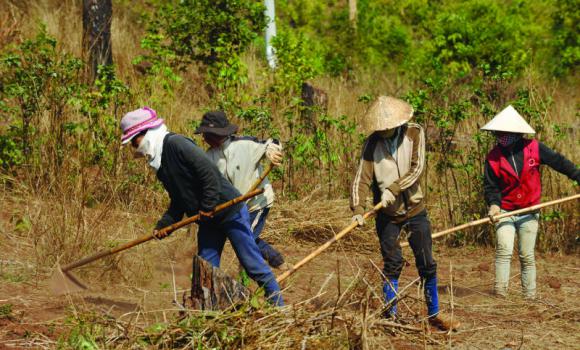 Turf battles: Vietnam's land rights crisis
BUON MA THUOT: Thi Sieu says her family lived for generations on a small plot of land studded with cashew trees until they fell victim to an alleged land grab by powerful local elites, a fate shared with many indigenous farmers in Vietnam's lush central hills.
All land in the communist nation is owned by the state and usage rights are frequently opaque, allowing corrupt local officials and well-connected businessmen to seize land with impunity, according to activists.
The Central Highlands have long been a hotbed of discontent over land rights, thanks in part to government schemes luring big agricultural firms and lowland migrants seeking their fortunes in booming cashew, coffee and rubber industries.
Continue Reading at arabnews.com