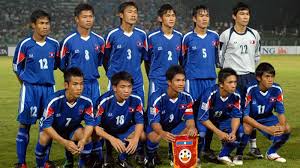 Laotian sports through the years
VIENTIANE – Laos is the only land-locked country in Southeast Asia. The country's economy is very much dependent on the performance of the US and European economies and, on Thailand's by reason of, among others, proximity. Much of what Laotians use in their daily lives are imported from Thailand, including bottled water with the plastic container and cap brought in from Thailand. The water however is sourced locally.
The Laotian economy therefore faces serious concerns compared to Singapore, the Philippines, Malaysia and Indonesia which are predicted to grow despite the slowdown in Europe and the US. Even the Vientiane Times, one of two government-owned foreign language newspapers reports that "economists said that the global economy would play a significant role in driving the Laotian economy (managed by a Marxist-Leninist, single-party government so the government can achieve its development targets" for the benefit of its population of 6.5 million.
Source: Continue Reading at philstar.com