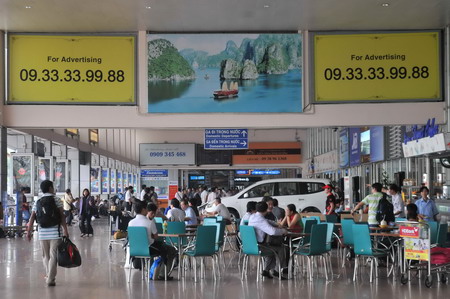 Foods at Vietnam airports leave a bad taste
When Nguyen Ngoc Tuyen's flight from Tan Son Nhat International Airport in Ho Chi Minh City to Da Nang was delayed, he decided to get something to eat.
"I had chicken and rice. They served just a small bowl of rice and small piece of chicken and charged VND82,000 (US$4). It was unbelievable."
Tuyen said the quality of food was worse than cheap eateries that sell such meals for VND15,000-20,000.
The mediocre but expensive food stalls and restaurants at airports in the country have attracted complaints for years, but nothing has been done.
Source: Continue Reading @ thanhniennews.com