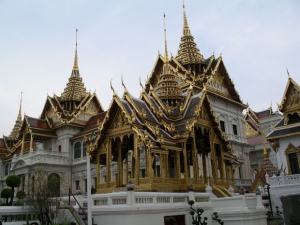 Travelling to Thailand Requires Mandatory Travel Insurance?
Thailand is looking into making travel insurance mandatory before entering  the country.
The requirement is having tourist paying 500 baht($16 USD) when applying for a visa.
The big reason is that there have been several incidents where tourist have been admitted to a hospital where the bills never been paid. Over the years this has been a burden on a lot of the hospitals.
"Requiring foreigners to purchase a 500 baht insurance package is not much of a financial burden, at least for those coming from Western countries. However, depending on what that package would cover, they might be better off purchasing a plan in their native countries that might offer more security and assistance in the event of illness or accident.
Costs at Thai hospitals are significantly less than at Western hospitals. For example, a night at a decent Chiang Mai Hospital while being treated for a stomach infection in a private room, costs about $400 USD. It's nothing to sneeze at, but for an outright medical cost, without insurance, it's significantly more affordable than in other parts of the world.
If these bills frequently go unpaid, however, it's easy to see how quality care at hospitals could deteriorate without the resources to maintain a competent staff, supply of medicines and medical equipment."
Source: Continue Reading @ http://asiancorrespondent.com