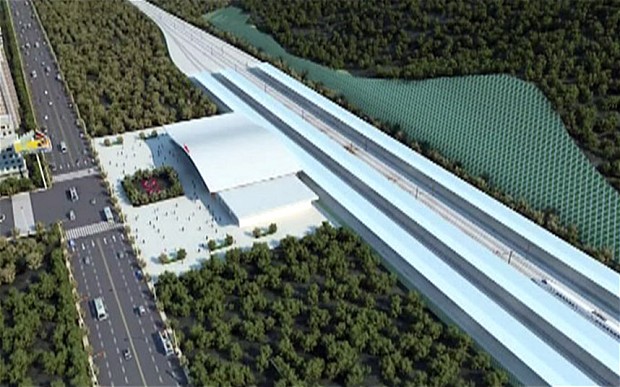 Laos: 120mph railway arriving
Beijing has long dreamed of a high-speed railway connecting it to southeast Asia, enabling Chinese goods to move south in greater quantities, while the natural resources of its neighbours travel north to China. Now, the line is set to become a reality, one that will draw the region even closer in to China's economic embrace.

Last year, the secretive leaders of Laos, a one-party communist state run by the Lao People's Revolutionary Party, met with China's premier Li Keqiang. They described the project as a "priority" and called for the formal agreement to build the railway to be "signed soon".

Starting from Kunming in Southwest China's Yunnan Province, the railway will travel south through neighbouring Laos and then into Thailand. Ultimately, it will extend all the way to Singapore, via Malaysia. Other branches of the network will reach into Burma, Cambodia and Vietnam.
Constructing it will be a mammoth engineering task. It will require 154 bridges and 76 tunnels, as well as 31 train stations, just to get the line the 260 miles from Boten on the Laos-China border to Laos' capital Vientiane. An estimated 20,000 Chinese workers will be needed to build it, with the completion date set for 2019.
Source: Continue Reading @ telegraph