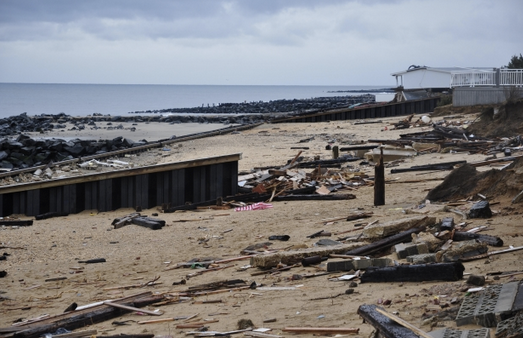 Philippines typhoon survivors plead for help
Authorities said at least 2 million people in 41 provinces had been affected by Friday's disaster and at least 23,000 houses had been damaged or destroyed. Large areas along the coast had been transformed into twisted piles of debris, blocking roads and trapping decomposing bodies underneath. Ships were tossed inland, cars and trucks swept out to sea and bridges and ports washed away.
Two officials said Sunday that Friday's typhoon may have killed 10,000 or more people, but with the slow pace of recovery, the official death toll remained well below that. The Philippine military confirmed 942 dead, but shattered communications, transportation links and local governments suggest the final toll is days away. Military spokesman Lt. Jim Alagao said 275 others were confirmed missing. Presidential spokesman Edwin Lacierda said "we pray" that the death toll is less than 10,000.
Source: Continue Reading @ cbsnews.com